The minister of labour and employment, Dr Chris Ngige, says he will consult President Muhamadu Buhari and members of his constituency before he will resign his position in the Federal Executive Council (FEC).
According to Leadership newspaper, the minister spoke after the Federal Executive Council (FEC) meeting in Abuja on Wednesday, May 11.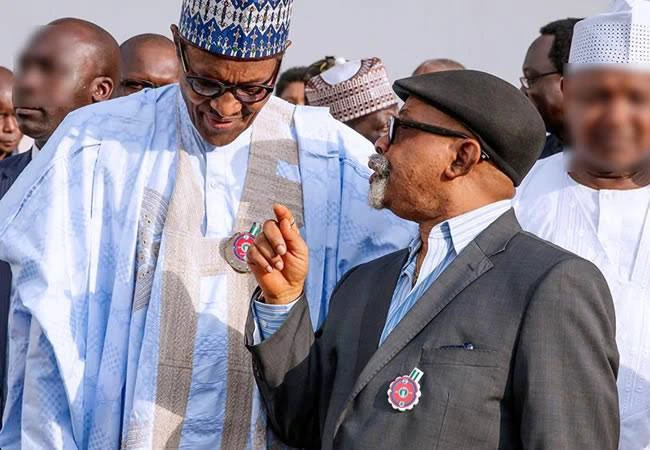 The news outlets notes that Ngige was reacting to President Buhari's directive on Wednesday that all cabinet members vying for elective offices in 2023 elections, should resign before Monday, May 16, 2022.
Ngige added that the president had given a window for those that needed clarifications on his pronouncement to meet with him.
He said:"I have no reaction for now because the President said if anyone wants clarifications, the person should meet him, so I have to consult him and consult my constituents, Anambra State because I am holding the office for the government and my constituents."
The Anambra state former governor had earlier denied knowledge of any order emanating from the ruling All Progressives Congress ordering political appointees interested in contesting elections next year to resign their appointments.
Ngige also said that even if there is any order to that effect, it has not been conveyed to him and that there is a subsisting judgment from competent court of jurisdiction striking down the judgment.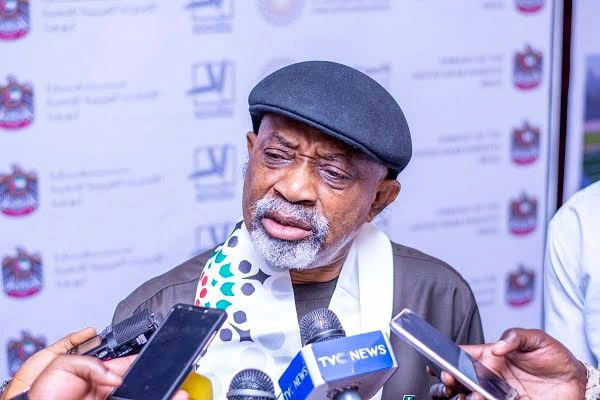 Speaking to Vanguard, Ngige, said that since section 84 (12) has been challenged in court and judgment entered into, the judgment should be obeyed until it is vacated by the court.
Asked his position on the APC leadership order that political office holders interested in contesting elections in 2023 should resign within 72 hours, Ngige said, "I don't know about that I'm hearing for the first time from you.
Meanwhile, the governor of the Central Bank of Nigeria, CBN, Mr.Godwin Emefiele, has told Justice Abdul Mohammed of a Federal High Court in Abuja, that he is a public servant and not a political appointee.
He, therefore, prayed the court to halt his removal from office, on account of his presidential ambition.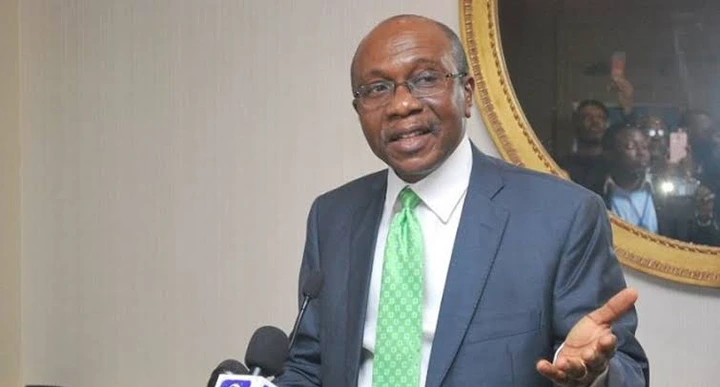 Emefiele had through his counsel, Mike Ozekhome, SAN, applied for an order of status quo ante bellum to be made against the Independent National Electoral Commission (INEC) and the Attorney General of the Federation (AGF), so that he would not be made to resign from office until 30 days to the general election.
In an ex-parte application argued in court, Emefiele denied being a political appointee but a public servant not caught by section 84 (12) of the new Electoral Act 2022.
The CBN governor asked the court to invoke section 318 of the 1999 Constitution to bar the defendants from asking him to vacate office until 30 days before the February 2023 presidential election .
Don't you think this post will be helpful to somebody else? Please share it to others via the social media button below Thanks for reading. Do well to drop your question in the comment box, we will be glad to hear from you.