Former Governor of Lagos State, Asiwaju Bola Tinubu, announced days ago that he would contest for President in 2023.
He went ahead to inform President Muhammadu Buhari about his ambition to succeed him. Since then, Tinubu has continued to consult widely even as his support groups intensified mobilization for him.
However, among others, there are three influential Northern Governors the National Leader of the All Progressives Congress, APC, banks on to help him get into and get a good hold on the North ahead of the 2023 presidential election. This article will discuss them as revealed in a report by Daily Trust.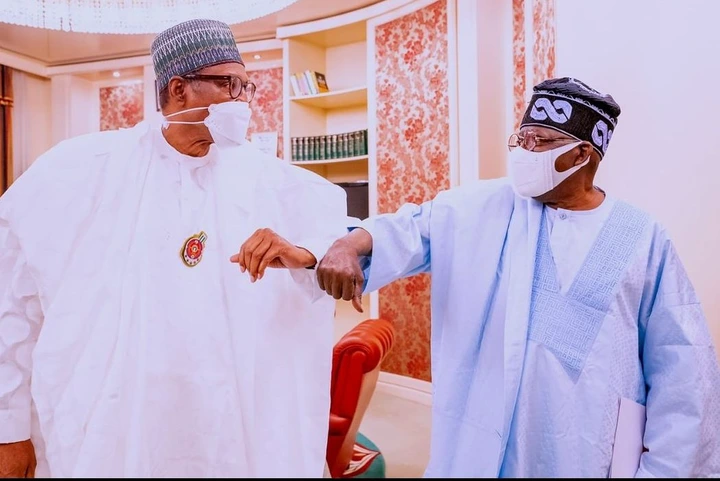 Image credit: Premium Times
(1). Governor Abdullahi Ganduje of Kano State. Ganduje is a close ally and loyalist of Tinubu. He started showing his loyalty to Tinubu years before now. Kano is very crucial to any presidential aspirant that hopes to win the presidential election due to its voting strength.
Kano has helped past Presidents to win by giving them large number of votes running into millions. So, Tinubu knows this and he is working closely with Ganduje with a view to get the support of Kano and some other Northern States.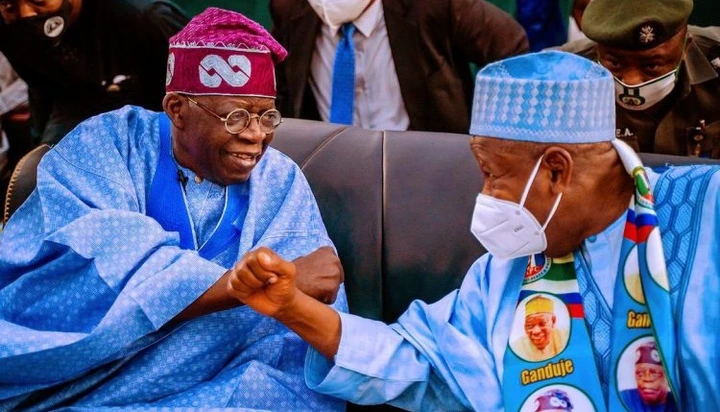 Image credit: The Source
(2). Governor Amuni Masari of Katsina State. Katsina is also in the North West geopolitical zone which is known to give the highest number of votes among all the six geopolitical zones in Nigeria. As the home of President Buhari, Katsina is key to capturing the North. Tinubu is working closely to get the strong backing of the people of the state. He relies on the support of Governor Masari to make that happen. It would be remembered that Tinubu had months ago donated N50 million to victims of market fire in Katsina. To political analysts, that could be one of the gestures aimed at courting the support of Katsina people.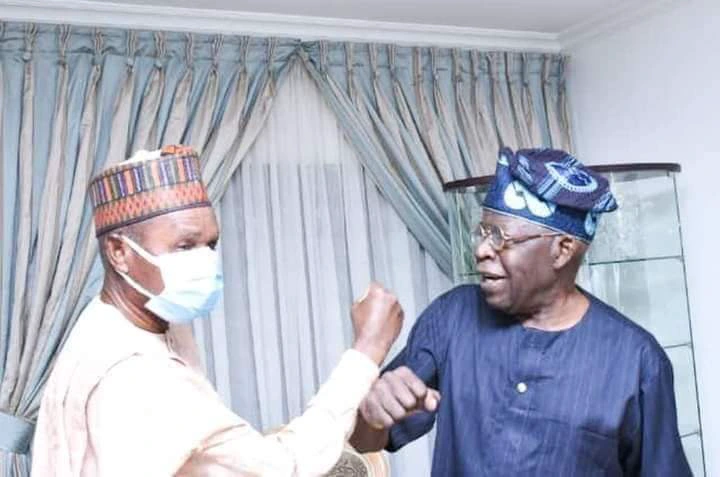 Image credit: CMA Trends
(3). Governor Babagana Zulum of Borno State. Tinubu has been courting this North East State since the time of the immediate past Governor, Senator Kashim Shettima. Now, he has continued to court the state as Zulum occupies the seat of power. Tinubu paid Borno a solidarity visit following attacks by terrorists. He has also made some cash and material donations to support the victims in the state.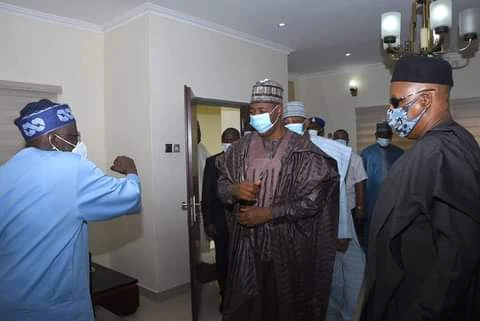 Image credit: Nairaland
Ahead of 2023 presidential election, Zulum is one of the Northern Governors Tinubu banks on to get strong support from the North. Tinubu is still consulting like he said and the list could still expand as the 2023 general elections draw nearer.
What are your thoughts on this article? Feel free to drop your comments.
Don't you think this post will be helpful to somebody else? Please share it to others via the social media button below Thanks for reading. Do well to drop your question in the comment box, we will be glad to hear from you.