1. Pakistan's Hussaini Hanging Bridge
The Hussaini Hanging Bridge should be obvious with just one glance that it is one of the most perilous structures in the entire globe. The Hussaini Hanging Bridge is one of many hazardous bridges in Pakistan's remote and mountainous Upper Hunza region. The rope bridge that spans Borit Lake appears to be on the verge of collapsing into the choppy water below.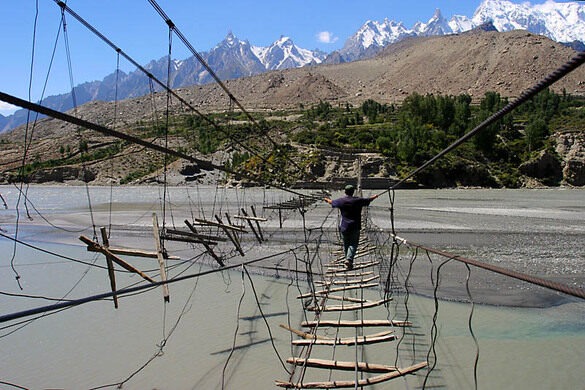 The rope bridge is both lengthy and in need of repair. The walkway has a few rotten boards, and the cables holding it all together don't inspire much hope in me. Strong gusts cause the bridge to tremble as you cross it, raising the danger. The drama is only increased by the proximity of another, much worse maintained, disintegrating bridge.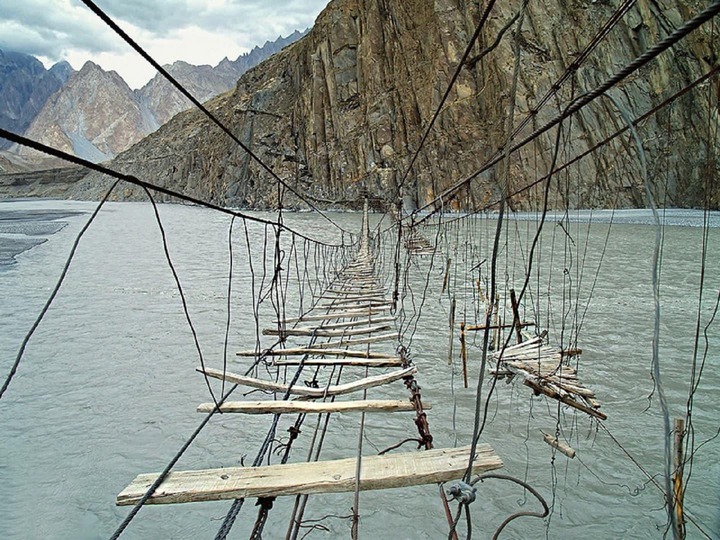 Numerous hikers still flock to the Hussaini Hanging Bridge every year in search of an adrenaline rush despite the fact that ascending its 399 stairs is a terrifying experience. Northern Pakistan is a remote area of Pakistan that is high in the mountains and far from help. Just keep in mind that nobody will come to your aid if something goes wrong here.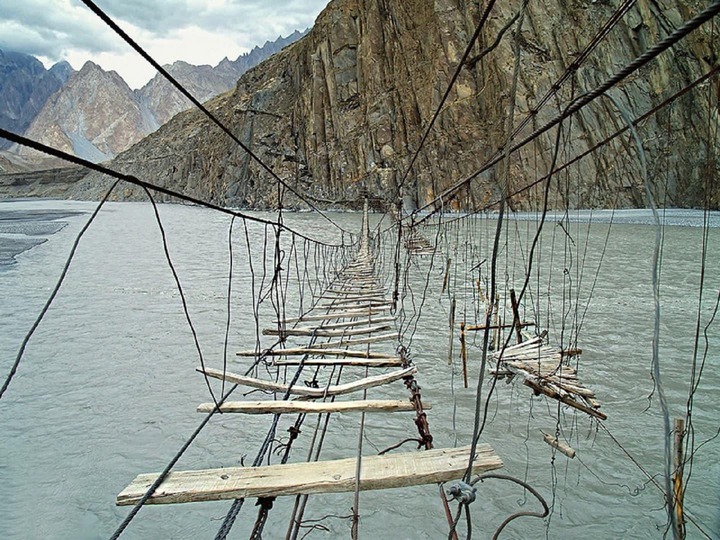 2. Vietnam's Monkey Bridge
The name of Vietnam's monkey bridges is said to have been inspired by the hunched posture that must be adopted in order to cross securely. They can only be used by the brave and nimble. Visitors are encouraged to go carefully because locals often pass these antique bridges spanning numerous creeks and valleys without giving them a second thought.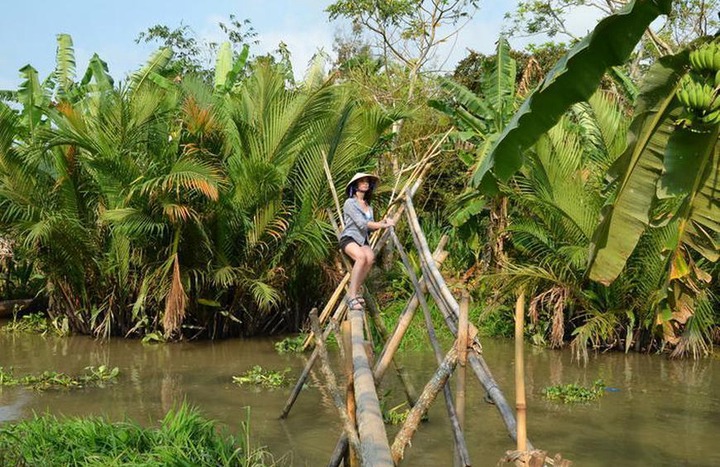 A single bamboo log that has been positioned over the relevant river or stream serves as the foundation of the typical Monkey Bridge, which also includes a flimsy railing for stability. The traditional Monkey Bridge, which is frequently found in the Mekong Delta with its numerous rivers, consists of a single bamboo log placed over the stream or river in question with a flimsy handrail to cling to. There are a few exceptions, though, including some shoddy bridges and fences built of coconut trees that aren't usually present in extreme situations.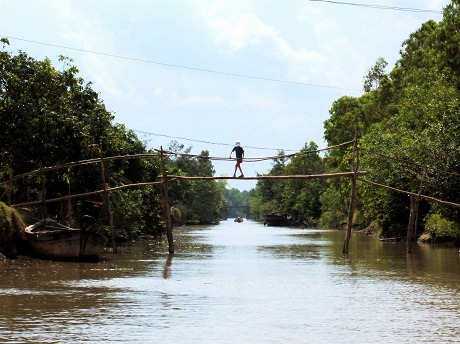 Vietnam is known for its infamous Cau Khi bridges, which are notoriously difficult and dangerous to cross. You wouldn't want to take a chance and fall into the water below, would you? We advise letting the locals handle them.
3. Costa Rica's Quepos Bridge

The Quepos Bridge is sometimes referred to as the Oh My God Bridge and the Bridge of Death. They don't, to put it mildly, exude confidence. This frail bridge between Jaco and Quepos on Costa Rica's Central Pacific Coast was constructed in the 1930s to assist the expanding banana trade that has boosted the area's wealth. Unfortunately, it appears that not much, if anything, was done to change or enhance the crossing in the years that followed.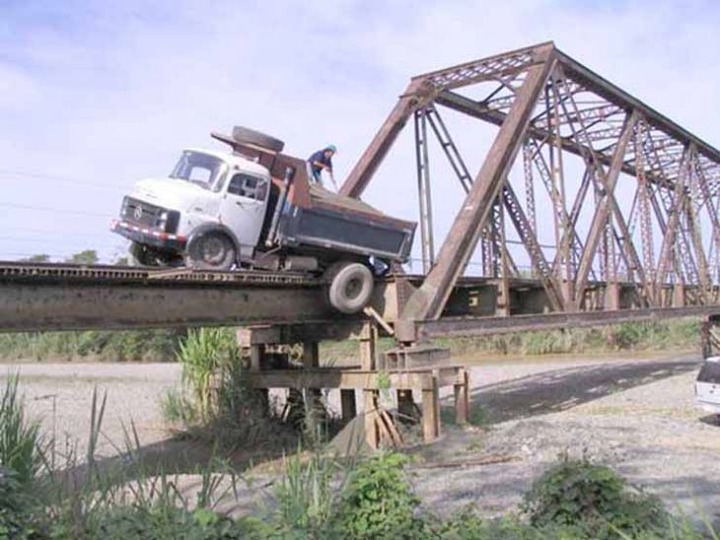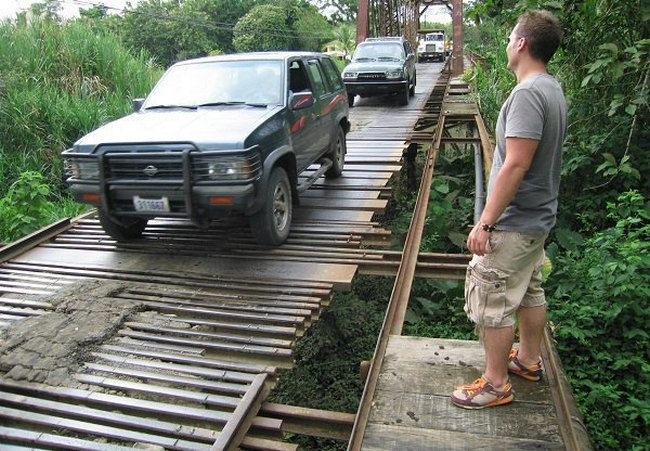 The bridge is little, but that is not really one of its main drawbacks. Since the road's surface is made of boards that aren't kept down, the wooden beams wobble and shake with every car that passes by. Bikes, vehicles, big trucks, and lorries all travel by here every day, wrecking the deteriorating building with each one. Quepos is known as the "Bridge of Death" for a reason. You have received due notice.
Don't you think this post will be helpful to somebody else? Please share it to others via the social media button below Thanks for reading. Do well to drop your question in the comment box, we will be glad to hear from you.