1. St. Peter's Basilica – 15,160.
The Papal Basilica of Saint Peter in the Vatican or simply Saint Peter's Basilica, is a church built in the Renaissance style located in Vatican City, the papal enclave that is within the city of Rome, Italy.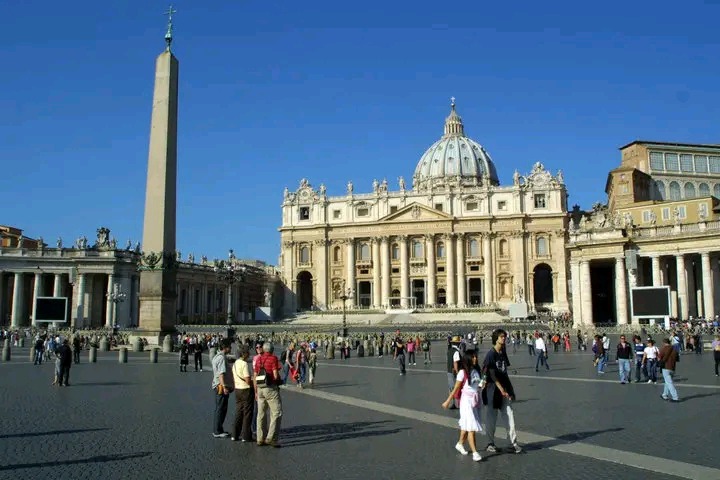 It was initially planned by Pope Nicholas V and then Pope Julius II to replace the aging Old St. Peter's Basilica, which was built in the fourth century by Roman emperor Constantine the Great. Construction of the present basilica began on 18 April 1506 and was completed on 18 November 1626.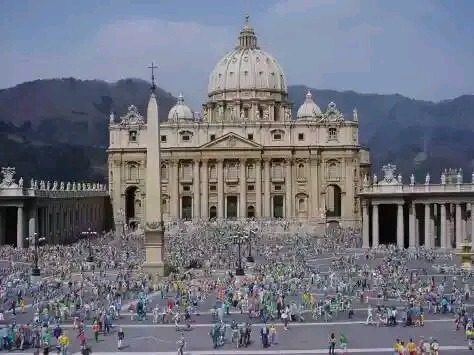 Designed principally by Donato Bramante, Michelangelo, Carlo Maderno and Gian Lorenzo Bernini, St. Peter's is the most renowned work of Renaissance architecture and the largest church in the world by interior measure.
2. Cathedral Basilica of Our Lady Aparecida –
12,000.
The Cathedral Basilica of the National Shrine of Our Lady Aparecida is a prominent Roman Catholic basilica in Aparecida, Brazil. It is dedicated to Our Lady Aparecida as the principal Patroness of Brazil. Nossa Senhora da Conceição Aparecida roughly translates to Our Lady of the Conception who appeared. It is the largest cathedral and the second largest Catholic church in the world in interior area after the St. Peter's Basilica in the Vatican City.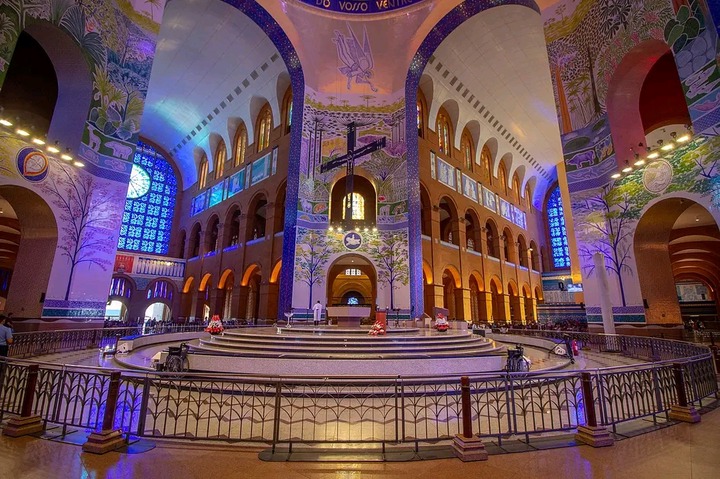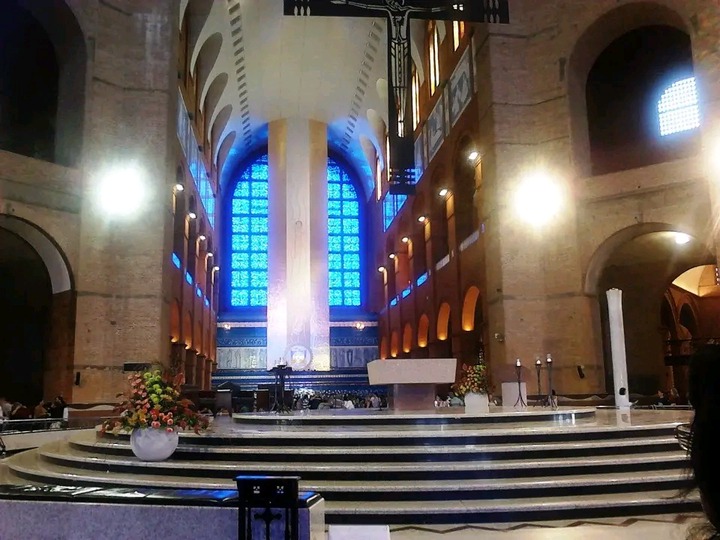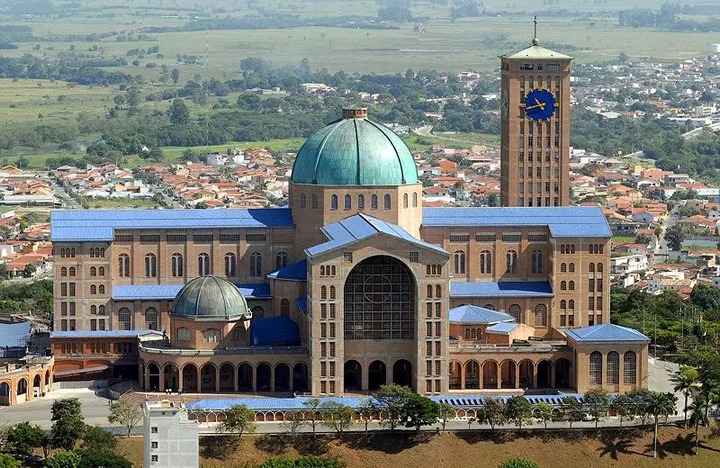 The site has its origins in the finding of a statue of the Virgin Mary. According to local tradition, three fishermen were attempting to catch a large amount of fish in the Paraíba River for a banquet honoring the visit of São Paulo Governor, Pedro de Almeida in 1717. Despite their prayers, their attempts were fruitless until late in the day, one of the fishermen cast his net and pulled it back to find the statue of the Virgin Mary.
3. Milan Cathedral – 11,700
Milan Cathedral or Metropolitan Cathedral-Basilica of the Nativity of Saint Mary, is the cathedral church of Milan, Lombardy, Italy. Dedicated to the Nativity of St Mary (Santa Maria Nascente), it is the seat of the Archbishop of Milan, currently Archbishop Mario Delpini.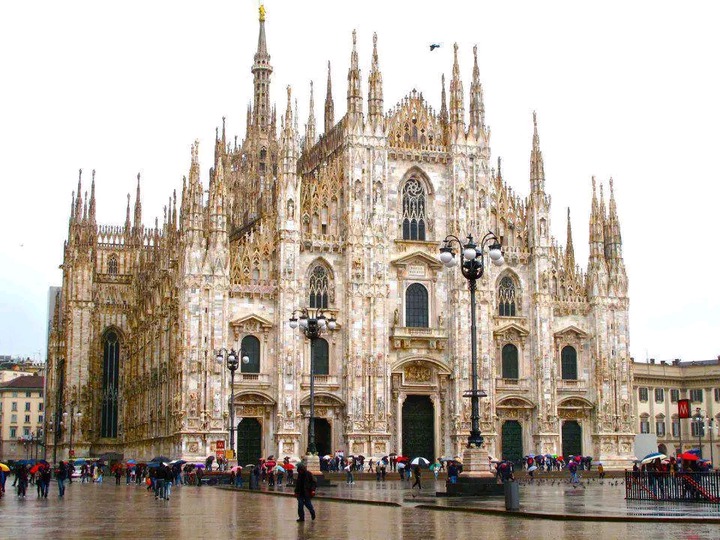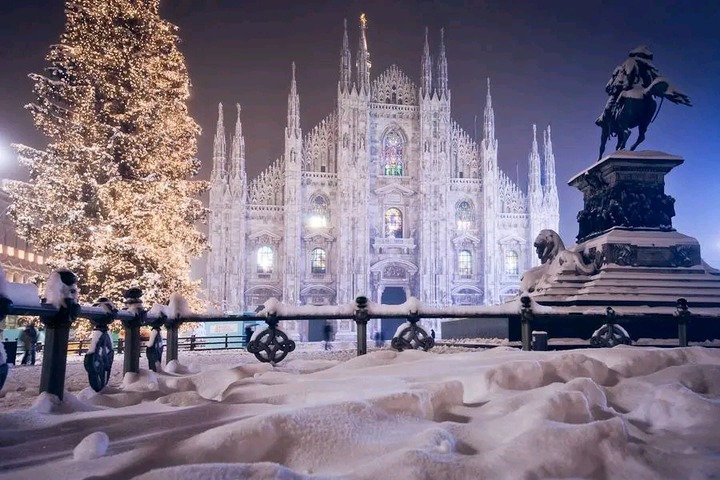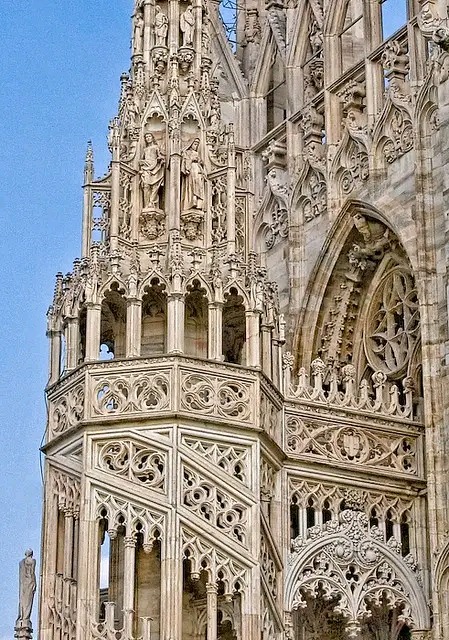 The cathedral took nearly six centuries to complete: construction began in 1386, and the final details were completed in 1965. It is the largest church in the Italian Republic the larger St. Peter's Basilica is in the State of Vatican City, a sovereign state and possibly the second largest in Europe and the third largest in the world (its size and position remains a matter of debate).
Don't you think this post will be helpful to somebody else? Please share it to others via the social media button below Thanks for reading. Do well to drop your question in the comment box, we will be glad to hear from you.