Over the years we have seen some infamous celebrity fights which were caught on live Tv, thus shocking viewers worldwide, in this article I'll be highlighting 4 instances when celebrities got into a fight on live tv;
4. Muhammad Ali and Joe Frazier
In this vintage clip uploaded by ESPN, the two famous heavyweight champions went into a fight in a studio, this happened while the two stars were being hosted in a show by Howard Cosell, this show had the two boxers sitting closely. Soon after they analysed match footage they got into an argument, soon Ali started with the name-calling and before you know it both were on the ground grappling each other before it got worse the security personnel had to separate them.
3. Cardi B and Asia Davies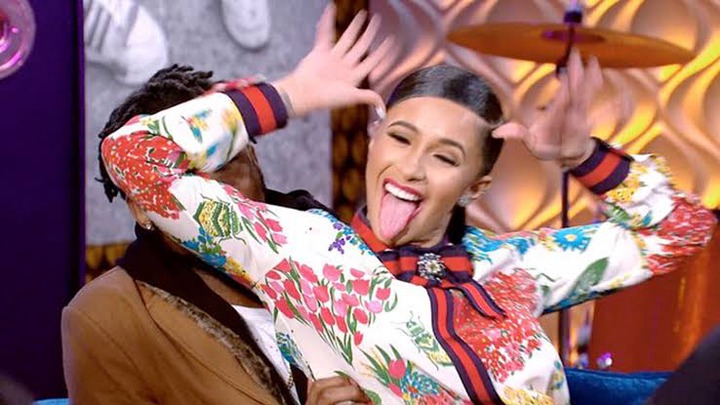 According to vh1.com, on the seventh season of "Love & Hip-Hop: New York" which happened on the 20th of February 2017. When Cardi B and her co-star Asia Davies started dishing out their many grievances on the reunion show, soon when Asia refused to answer Cardi's question on what their beef was all about, Cardi B then threw her shoe at Asia Davies, this event marked her reputation for throwing footwear in fights.
2. Cardi B and Nicki Minaj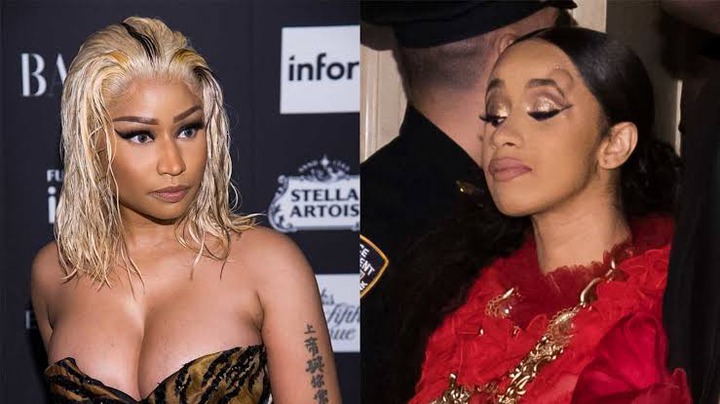 According to reports on bbc.com on the 7th of September 2018 during the Harper's Bazaar Icons party which happened during the New York Fashion Week, Nicki and Cardi got into a fight, this scuffle began after rapper Cardi approached Minaj she was then allegedly elbowed in the face by one of Nicki's security guards, this then prompted Cardi to trow her red-heeled shoe at Minaj, and after the whole drama died down Minaj walked out unscathed from it all while Cardi was seen with a bump over her head and Cardi B claimed it was Nicki's security guard that hit her, although Nicki maintained her defence that it was someone from her entourage that did. Incase you missed, it might interest you to read Rapper Lil Tjay reportedly requires emergency surgery after being shot
1. Will Smith and Chris Rock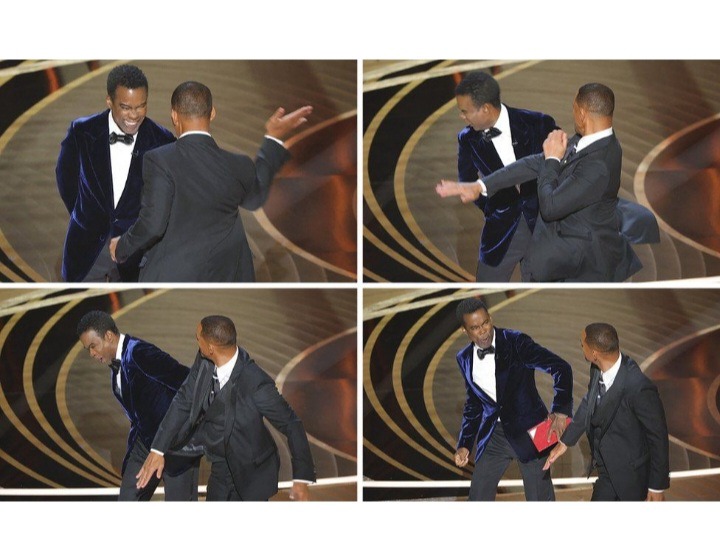 According to a piece on bbc.com on the 94th Academy Awards which was held on the 27th of March 2022 the famous comedian Chris Rock was on stage to introduce the "Best Documentary Feature category", it was then he made a joke about Jada Pinkett Smith's shaved head that she started shaving a year ago because she had alopecia areata.
Soon her husband Will Smith walked up to the presenter on stage and slapped him across the face, Chris Rock, however, didn't get to escalate the fight any further, this incident went down as one of the most notorious outbursts on live television.
Don't you think this post will be helpful to somebody else? Please share it to others via the social media button below Thanks for reading. Do well to drop your question in the comment box, we will be glad to hear from you.