The National Leader of the ruling All Progressives Congress (APC) Mr Bola Ahmed Tinubu has continued with his political consultations and engagements in Oyo state.
The presidential candidate landed stylishly in a private chopper flanked by his team of aides and other dignitaries. Mr Tinubu also used the opportunity to condole with the people and families of the late traditional ruler of Ogbomosho.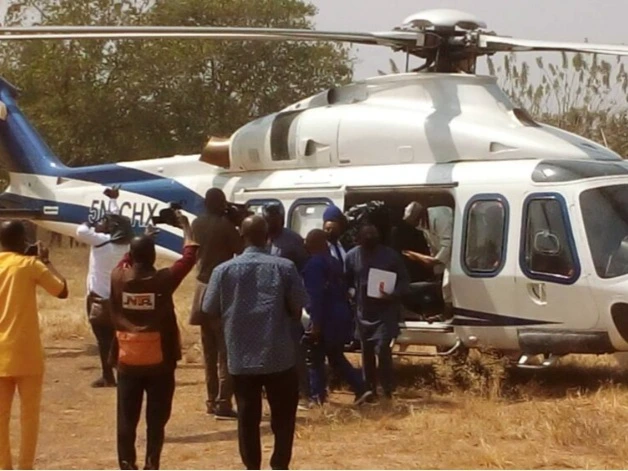 As recently stated by the presidential aspirant, political engagements and consultations are paramount to the actualisation of his ambition. This is why Mr Bola Ahmed Tinubu started his consultations by meeting with the president and formally informing him of his presidential ambition.
Since then, others started indicating interest to contest for the presidency in the forthcoming general elections.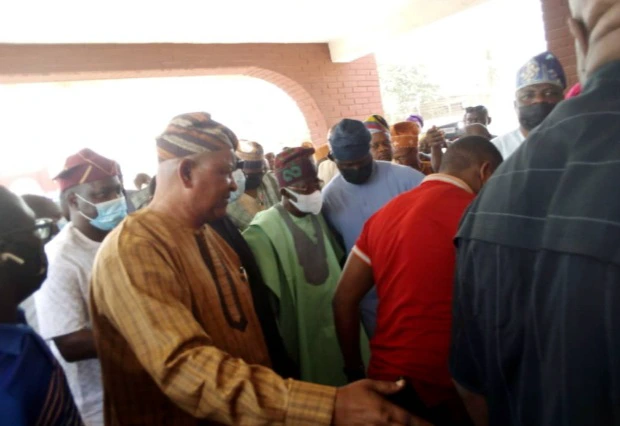 Oyo state is one of the strategic states in the southern part of the country considering its population and political opportunities. This perhaps is what prompted the presidential aspirant to visit the state after informing the president of his ambition.
Don't you think this post will be helpful to somebody else? Please share it to others via the social media button below Thanks for reading. Do well to drop your question in the comment box, we will be glad to hear from you.