The next move by the Nigerian government should not catch you unawares as you should be prepared for the unknown at all times.
The #EndSARS struggle by peaceful protesters have gone wrong and the miscreants, thugs, hoodlums have taken charge.
The Nigerian Government might be introducing several tactics to prevent or worsen the situation, but you should always try to stay safe at all times as the nation is indeed in deep crisis.
Incase the government tries to suddenly shutdown the Internet, as it has been a threat to the government how citizens are exposing their inhumane and callous deeds via social media's, they might be forced to cause internet blackout in the country.
As it is better to be prepared than to regret later, stechitegist.com has gathered important tips to help the citizen sustain communication among friends and family if there is a total internet shutdown in any area of the country.
The digital world have developed apps to help users communicate in the event of an internet blackout.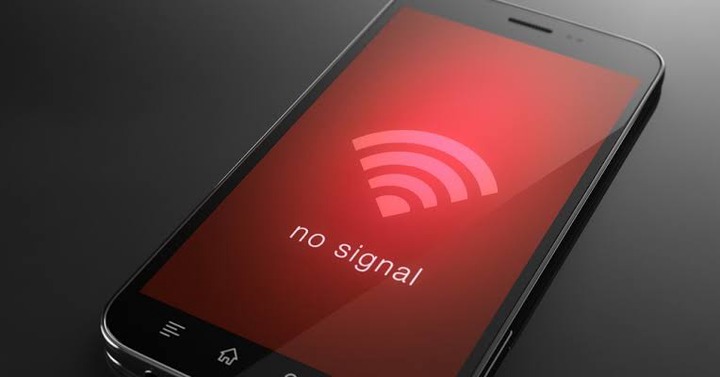 Below are the smart tips as follows:
1. Download a VPN e.g Tunnel ear, cyberGhost and NordVPN (in the event of a partial shutdown they will be handy but take note that they will drain the battery life of phones quickly.
2.Give a trusted person out of country your SM password and ask that if they don't hear from you in X, then they should tweet a message. (Example: The internet in Nigeria has been shut down by the government #ENDSARS.
3.Download Firechat: This app allows communication over Bluetooth. It however only works if many people download and use the app in the same vicinity. Once a critical amount of people have the app, everyone eventually becomes a cell tower, and thus can communicate without a cell network.
4.Download Lantern, a P2P network to get people in uncensored areas to share their internet with you.
5.Download Bridgefy, similar to Firechat, also uses Bluetooth connectivity to connect with different phones to relay messages. The mesh network connects one smartphones to another and creates a long line of communication.
6.Use Briar App, it's a wonderful messaging app that helps connect one phone to another over Bluetooth or WiFi, keeping Information flowing in a crisis. Briar uses direct, encrypted connections between users to prevent surveillance or spies and censorship.
7.Download Signal Offline app on your Android phone, it helps to directly connect smartphones to each other via WiFi without any intermediate access point. It aids communication without internet access or local networks and thus, sharing messages one-on-one or in group.
8.Set Up Intranet, Your computer has the ability to set up your own INTRANET. This was done BEFORE the internet was popularized in two ways: Your computer dialed up other computers and sent them the contents of a message board, or local people people dialed into your computer. A nationwide system can be set up this way with a central location sending to many cities then each city sending out the info locally.
9.Make us of Non-virtual Bulletin board, it has been used for centuries to convey information and does not require electricity to function. If you are fortunate enough to be getting information from some other trusted source, you can dim it fit to share with your friends and neighbors with your own bulletin board. Cork, magnetic and marker bulletin boards are as close as your nearest dime store and can be mounted just about anywhere visible by others.
10.Broadcast on the radio, tune in to any active radio frequency in your area and try to pay attention to ongoing live programs. You may be fortunate to pen down their channel official telephone line and make a phone call to convey your message.
Among all these, I'm glad to share with you and I hope to hear from you about other ways you suggest communication can still be done if the internet shut down suddenly.
Follow and like my Facebook page @stechitegist and don't forget to visit our website: www.stechitegist.com
Telegram group: t.me/stechitegistmedia