Research reveals that the recent global outbreak COVID-19, emanates from Wuhan's Huanan Seafood Wholesale Market in China.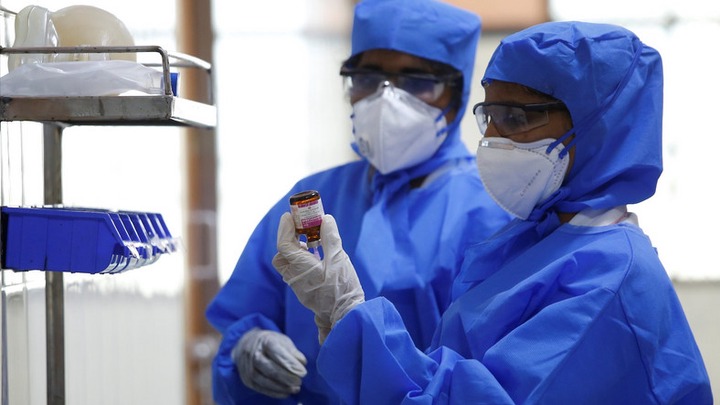 It was disclosed that coronavirus had most likely made a wave from bats to another form of wildlife, like pangolin, until its transmission to humans.
The seafood market was not that far from a major biosafety laboratory where scientific experiments were examined.
How Did Coronavirus Leak Out?
Having carefully examined words from great researchers, it was noted that the virus had accidentally leaked out from the research lab in wuhan. Whereas inside the Chinese lab poised to study world's most dangerous pathogens.
It was noted that some researchers were worried about pathogens escaping the laboratory of which the outbreak began in December 2019.
Although, there's no evidence to proof this, but scientists believed the most likely source of the coronavirus to be an animal market in China.
What is COVID-19 like?
The Coronavirus disease (COVID-19) is a highly transmittable and pathogenic viral infection caused by severe acute respiratory syndrome coronavirus 2 (SARS-CoV-2), which emanates from Wuhan in China and spread across the globe.
The syndrome is a bat viruses that has rapidly transfer to humans and has been confirmed widely.
The deadly Virus thought to have originated in China's Wuhan has killed more than 103,000 people and infected 1.7 million globally.
What are the visible Symptoms of coronavirus?
Common signs of infection include coughing, difficultly in breathing and severe fever. In some cases, it can result to multiple organ failure, pneumonia and death.
It is easily contagious before symptoms appear, that is why so many people get infected. 
The incubation period of COVID-19 is thought to be between 1-14days. Meanwhile, infected patients can be asymptomatic, meaning they do not need to necessarily display any symptoms despite having the virus in their body system.
How Can You Stay Safe From Contaminating This Virus?
The World Health Organization (WHO) recommends basic hygiene such as consistent washing of hands with soap and water or using of hand sanitizer, covering your mouth with your elbow when sneezing or coughing.
Deem it fit to maintain "Social distancing" – keep at least 1.8 metres (six feet) between yourself and others – particularly if they are sneezing and coughing, and avoid touching your face, eyes, mouth with unwashed hands.
Try to shun unncessary contact with animals and be sure to thoroughly wash hands after contacts with surfaces.