One of the Nigerian actresses who is currently trending on several social media outlets is A famous Nigerian adult filmmaker, Afro Candy.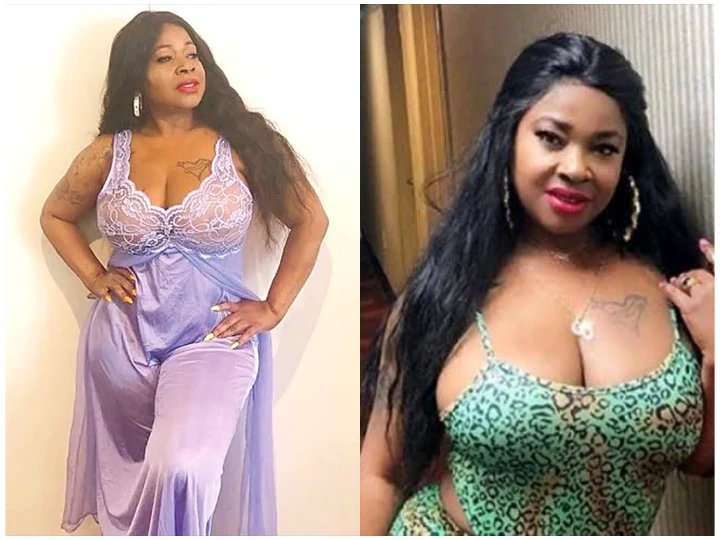 In a recent report published in Vanguard newspaper, Afro Candy opened up about her life and career.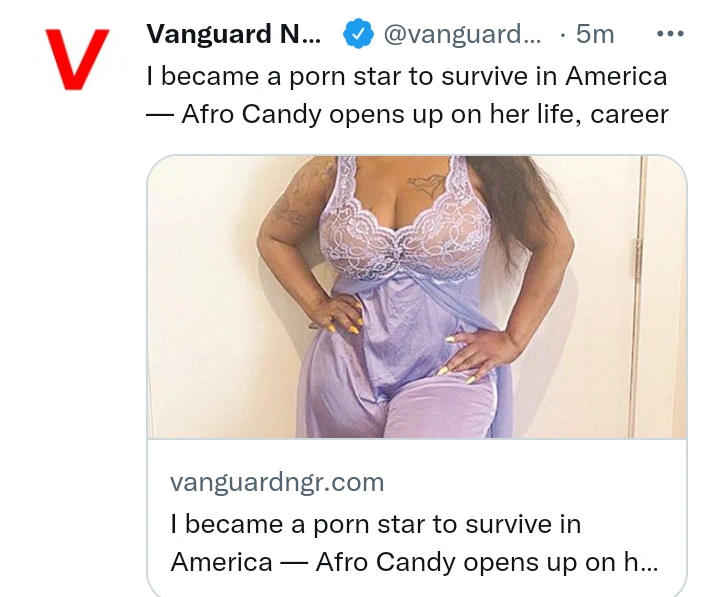 The US-based Nigerian actress, singer, and porn star, Judith Mazagwu popularly known as Afro Candy is currently in the country for her mother's burial. In a recent interview she had with Vanguard, she talked about her life and how she ventured into making adult movies.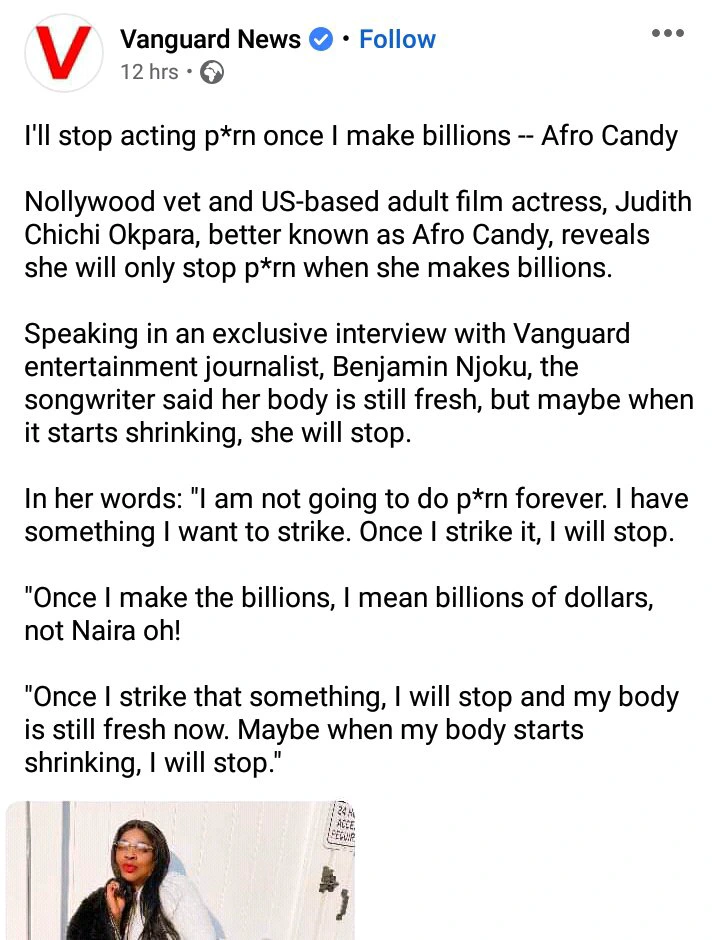 When asked by the interviewer, if it is true that she became controversial when she relocated to the US? She said when got to America, she noticed the country is like Nigeria, that one had to struggle to survive.
She first ventured into music and dropped her first controversial song in 2007/2008 titled, "Ikebe Na Money". According to her, the song got lots of tongues wagging as she was seen laying on top of a guy almost naked.
She also revealed that she went into movie production and produced her first movie, "Destructive Instinct", where she went n*ked. She claimed the movie went viral on the internet and people started calling her a porn star because she revealed some sensitive parts of her body in the movie.
Candy said calling her a porn star made her venture into making adult movies and that was how she became a full-time porn star. She went further to say that her lifestyle will change after she makes billions of Dollars from acting in adult movies.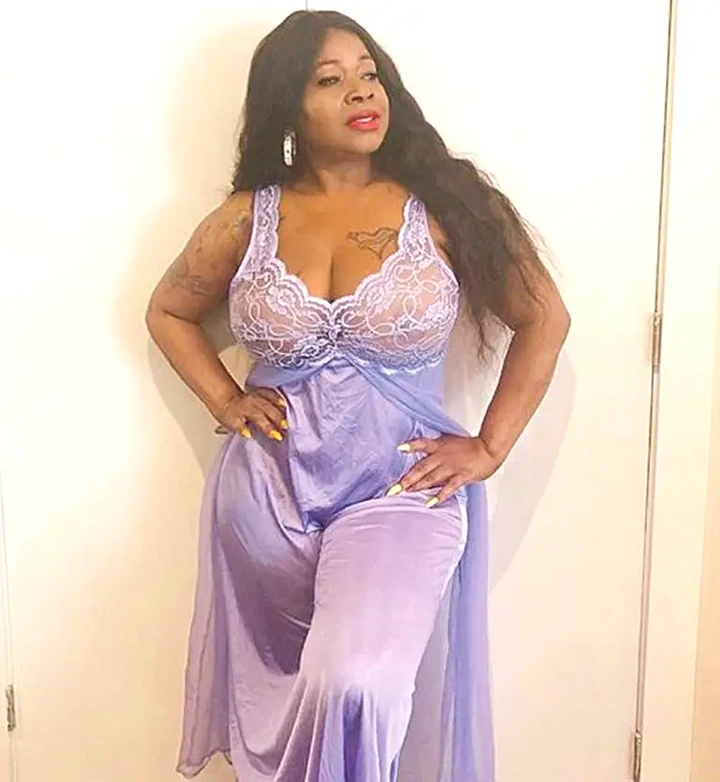 What do you think about Afro Candy?
Don't you think this post will be helpful to somebody else? Please share it to others via the social media button below Thanks for reading. Do well to drop your question in the comment box, we will be glad to hear from you.