The Senior Pastor of Singles and Married International Outreach, Pastor Chioma Ibezim recently took to her Facebook handle an hour ago to send a message to men concerning what they should look out for in a lady.
In her message, she noted that men should consider a lady's level of spirituality, wisdom and altitude before getting married to her.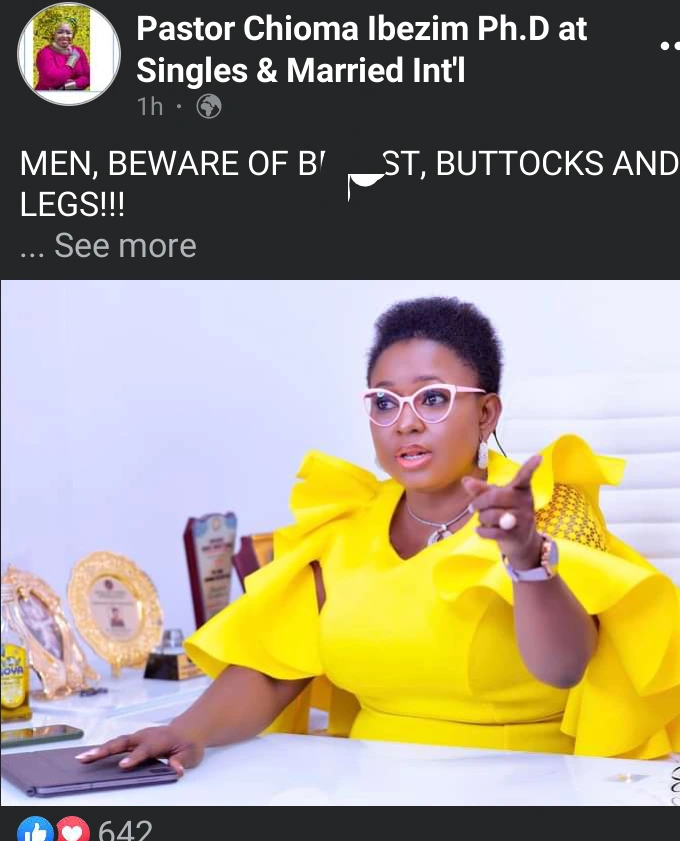 Pastor Chioma Ibezim: "Men, beware of lady's buttocks and legs. If I were a man, your figure, buttocks and legs will never move me as much as your spirituality, wisdom level, attitude and brain would.
Dear men, leave the container alone! No matter how beautiful the container is, it is for the trash. We are looking for the liquid content only!"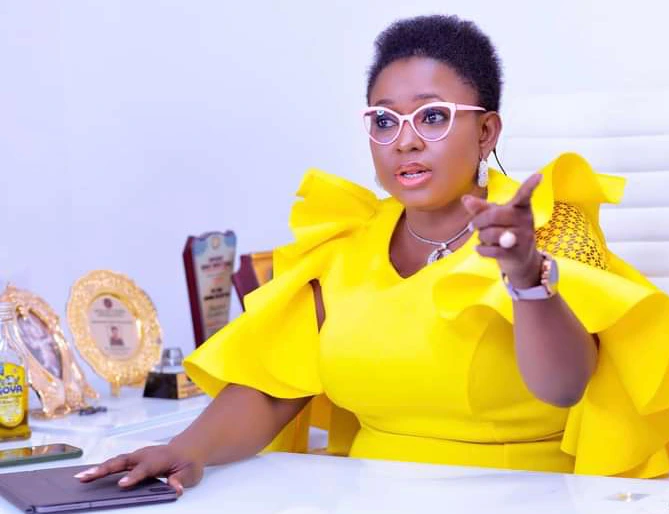 Many online users also reacted to this post in the comment section.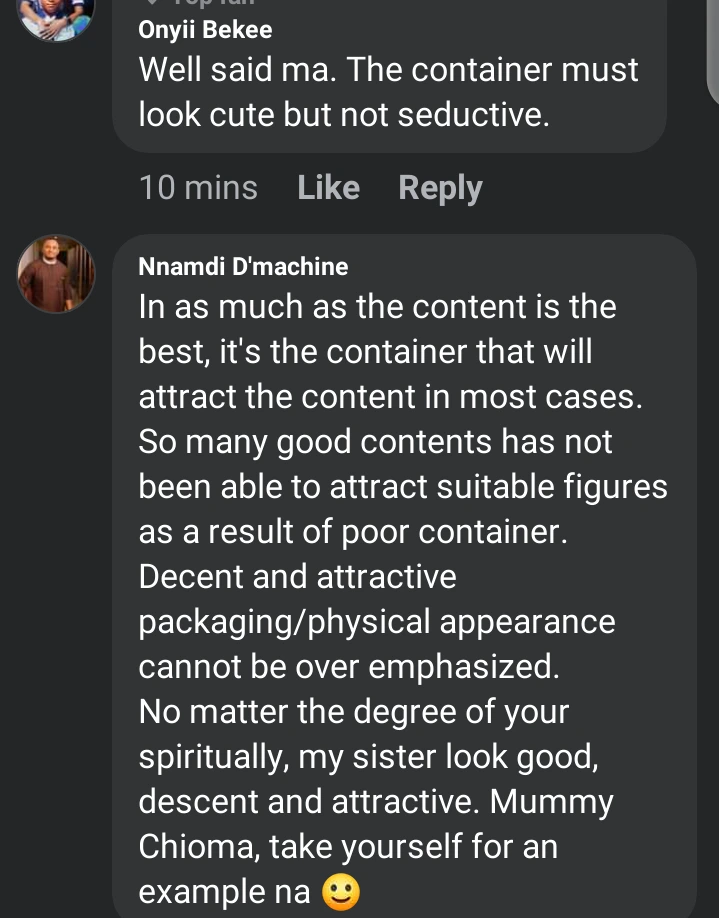 Don't you think this post will be helpful to somebody else? Please share it to others via the social media button below Thanks for reading. Do well to drop your question in the comment box, we will be glad to hear from you.