According to a news that was published by The Daily Trust Newspaper online yesterday evening, it was reported that a Constitutional Lawyer and the chairman of the Presidential Advisory Committee Against Corruption (PACAC), Chief Itse Sagay, has spoken about the number of presidential candidates in the APC, who have declared interest to run for presidency, as he said the process is now becoming "theatre of the absurd."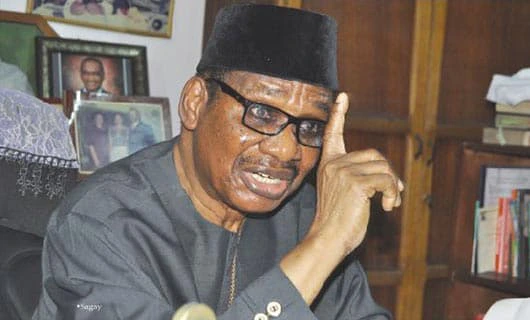 While he was talking with Daily Trust correspondent, he said that, he was shocked by the decision of the governor of the Central Bank of Nigeria, Mr Godwin Emefiele to join the presidential race, as he said it's a joke taken too far.
He said he was so much sure that Emefiele can never be picked by APC delegates in the primary election and that, there is plot by some people to bring power to themselves due to the fact that a lot of aspirants have picked up the presidential forms.
He said, "I am just shocked that the Godwin Emefiele wants to contest in the primary. The whole APC nomination process is being turned into a theatre of the absurd."
Talking further, he said there is a plot by some northerners to make sure that a candidate from the southern region is not elected and if such is elected, he won't spend more than four years in office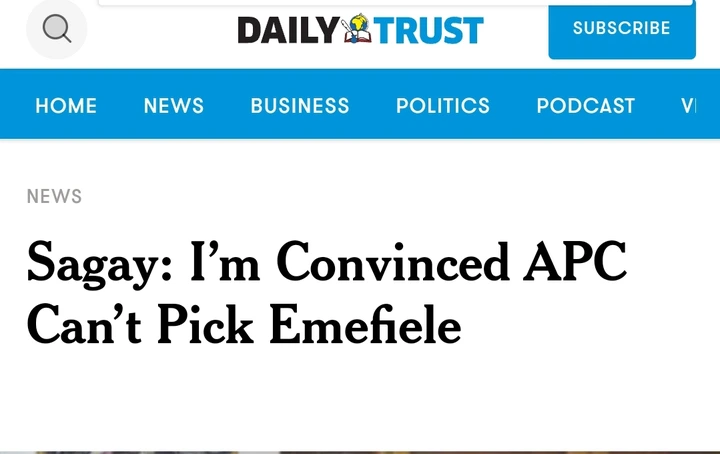 Don't you think this post will be helpful to somebody else? Please share it to others via the social media button below Thanks for reading. Do well to drop your question in the comment box, we will be glad to hear from you.