Popular Nigerian-British transgender woman, Clifford Oche popularly known as Miss Sahhara has come out recently in regrets warning people who are into trans-life about the decision they make for their body.
Miss Sahhara did this after she was hospitalized after undergoing correction surgery about her transformation (turning from a man to a woman).
Photo Credit: Legit NG News, IMBD.
Looking at our society today, being transgender is rapidly becoming a culture and part of it which many people practice including in Nigeria. However, in this article, using the story and warning of Miss Sahhara, could it be a warning to others planning to start a transgender life ?.
1. Why Others Should Stop Now To Save Lifes: Being transgender means transferring your gender and the sound of it alone is scary as it requires a lot of surgery which could be very dangerous by having an unexpected result or many damages and risk of after surgery effects.
The possible risks of transfeminine bottom surgery include, but are not limited to, bleeding, infection, poor healing of incisions, hematoma, nerve injury, stenosis of the v@gina, inadequate depth of the v@gina, injury to the urinary tract, abnormal connections between the urethra and the skin, painful intercourse and anesthesia risks.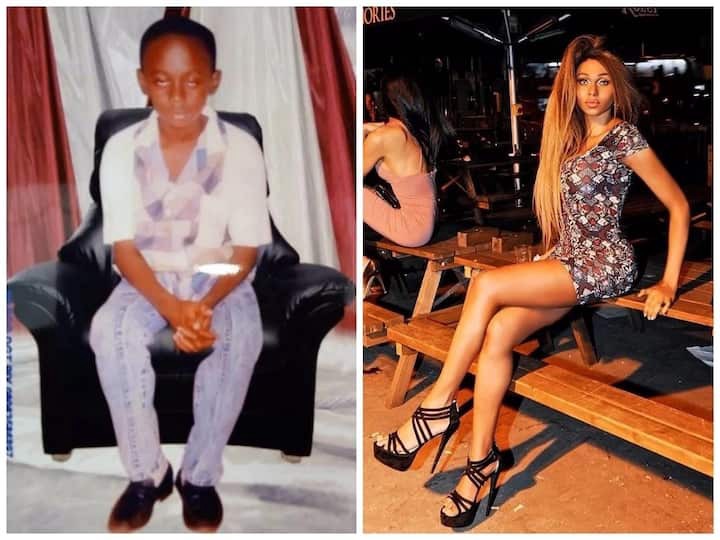 Photo Credit: Legit NG News.
With the story of Miss Sahhara undergoing correction surgery, will it make them have a second thought now ?.
2. A Strong Warning To Others: In our society today, many people have used the opportunity of transgender to become popular and make millions for themselves but this recent development with Miss Sahhara could be a strong warning to them.
Others who are thinking of taking the same step Miss Sahhara took will surely have a second thought following his footsteps. Seeing the trauma and risk of passing from one gender to another will make them appreciate who they are and stay as God has created them instead of making a wild decision of change.
Don't you think this post will be helpful to somebody else? Please share it to others via the social media button below Thanks for reading. Do well to drop your question in the comment box, we will be glad to hear from you.