When people get into trouble, they will try their best to look for ways to save themselves. Some people even go as far as pretending to be mad to escape arrest and avoid going to jail.
The Police recently arrested a 20 year old boy identified as Moses Oko, he is suspected to have murdered Jennifer Anthony, a 300 level student of the University of Jos. He is alleged to have killed her for the purpose of money ritual. After the story went viral, Moses pretended to be insane and stayed in a mental hospital.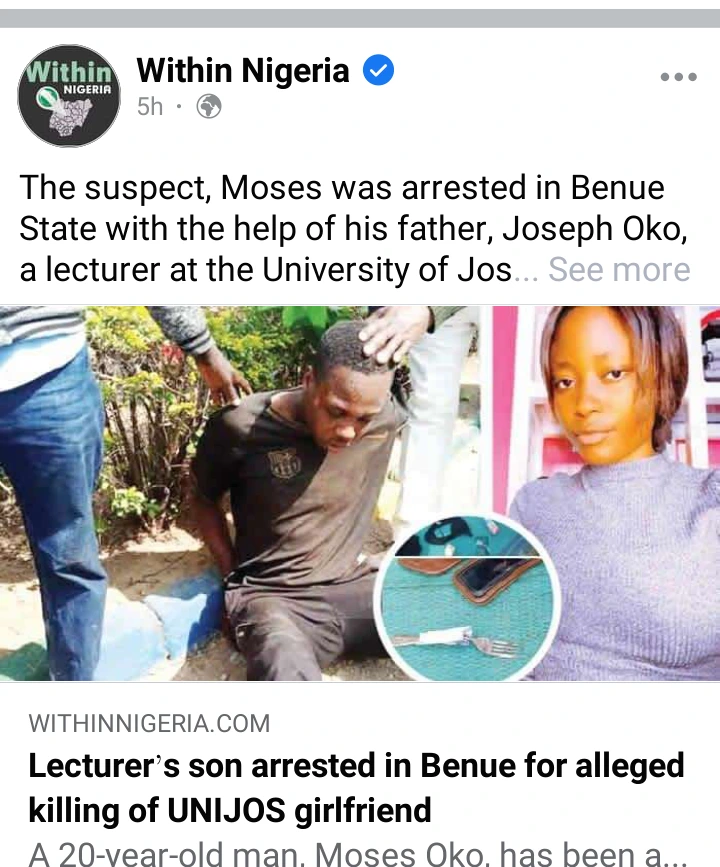 Recall that on January 1st, the story of a young girl identified as Jennifer Anthony went viral. She was in the department of Special Education and Rehabilitation Science, in the University of Jos. Jennifer was found in a pool of blood in a hotel in Jos, her eyes were removed alongside some other organs.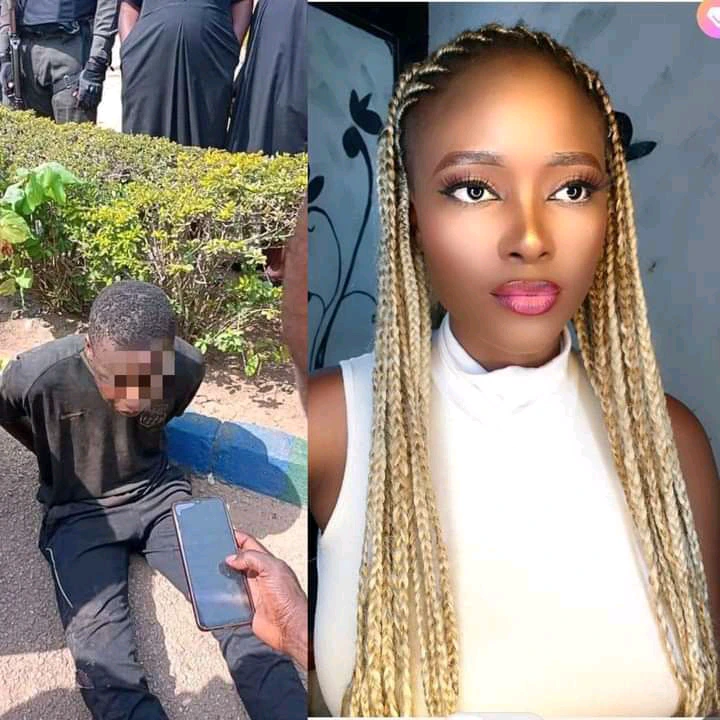 Luckily there was a video the deceased shared showing her alleged boyfriend in a car. Immediately people decided to search for the young boy, it was revealed that he fled with her properties in the hotel room.
The Police were able to capture the 20 years old boy and he was paraded alongside other criminals. He was paraded in Police command headquarters in Jos.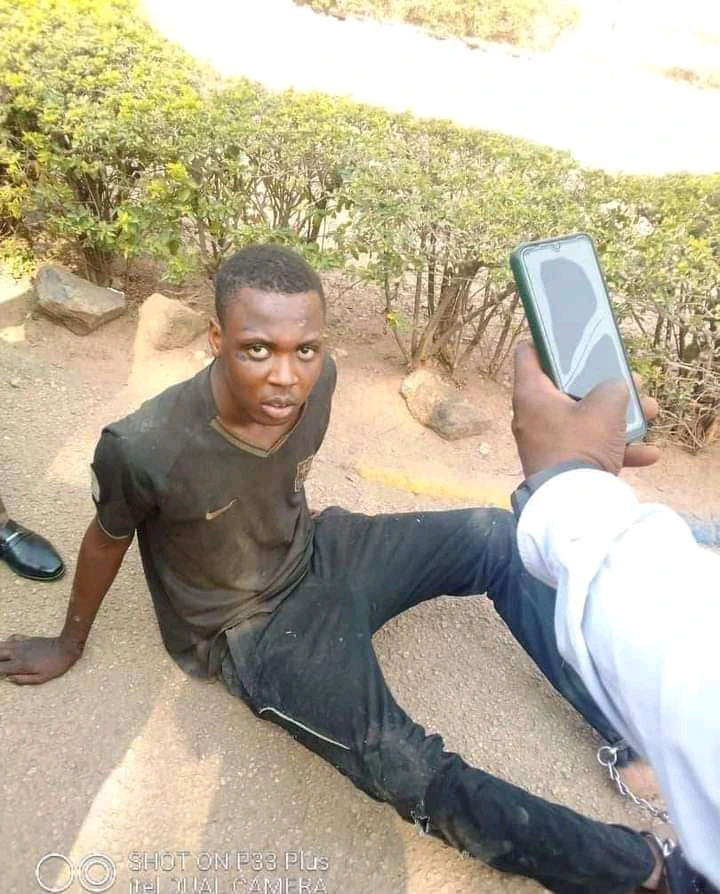 According to the Plateau State Commissioner of Police, Bartholomew Onyeka, Moses was caught in Benue State. It was his Father identified as Mr Joseph Oko, that helped in the investigation. Mr Joseph Oko is a lecturer in the University of Jos.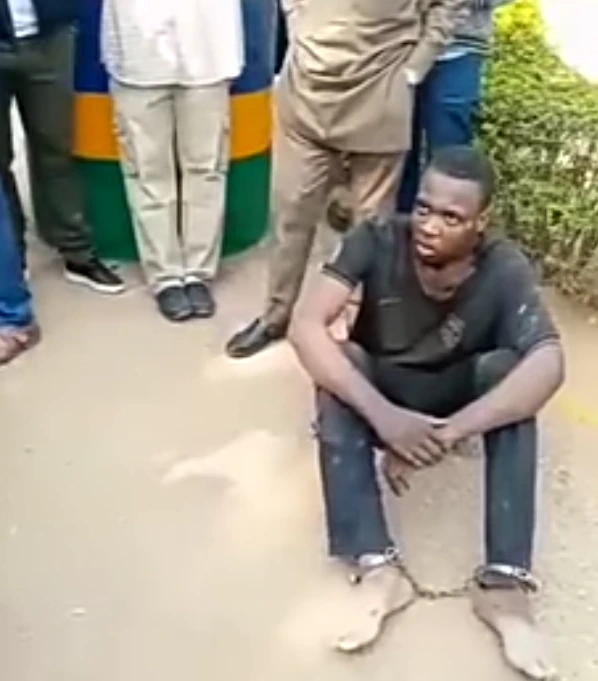 It was revealed that Moses was caught in a Psychiatric home located in Makurdi. Even his hair was already shaved, this is to show that he is mentally unstable. They told the Police that Moses was mad, but the Police did not see any signs that he is mad. The Police believed that people advised him to act as a Mad Man to evade arrest.
Moses has been taking to the department of Criminal Investigation and Intelligence in Jos.
OPINION
It is possible that Moses actually pretended to be mad, shaved off his dreadlocks and enrolled in a Psychiatric hospital to evade arrest. This way the Police and the court would believe he committed this crimes because of his mental illness.
He went through all these so he would save himself from getting arrested, and also save himself from paying for his crimes if found guilty.
If Moses claims to be mad, people will assume he did not commit the crime from the right state of mind. This can make finding justice for Jennifer to take a long time, this maybe why he chose to act mad. Luckily the Police chose not to believe him and arrested him regardless.
This will serve as a warning to other youths that have plans to commit heinous crimes in future just to get rich quick.
Don't you think this post will be helpful to somebody else? Please share it to others via the social media button below Thanks for reading. Do well to drop your question in the comment box, we will be glad to hear from you.