The former National Public Secretary of the People's Democratic Party (PDP) and party chieftain, Olisa Metuh, has spoken concerning some of the party's presidential aspirants. In an interview on Arise News, Olisa shared his thoughts about what Peter Obi may need in the presidential race.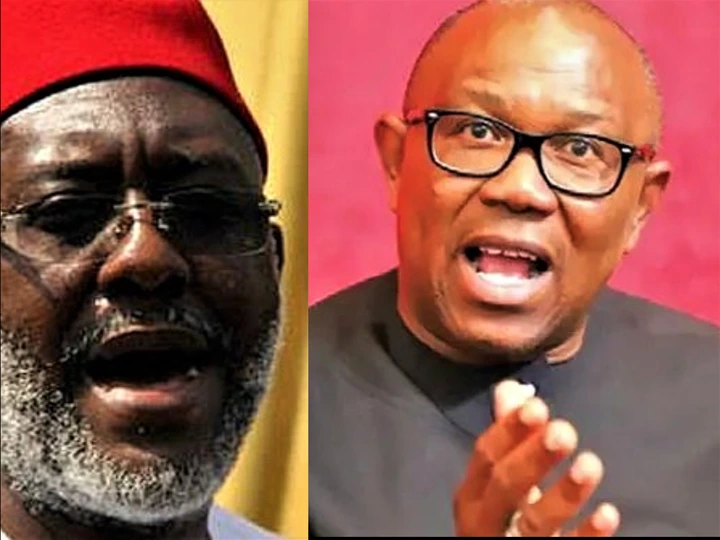 Discussing the topic, Olisa Metuh (left) said, "I have traveled a lot over the past few weeks, and I have heard Nigerians talk about Peter Obi wherever I go. Nigerians believe Peter Obi can lead us to a better place.
Governance is not about your capacity but the people's belief. People need a symbol that inspires sacrifice. For now, Peter Obi represents that symbol. However, we all know that the delegate election is not the general election.
He continued, "Nigerians believe that Peter Obi is one of the best presidential aspirants who could be a transformative symbol. However, is it possible to have him elected as a presidential candidate? There are strong aspirants who are weak candidates, and there are weak candidates who are strong aspirants.
You can have a strong aspirant who is capable of winning the delegate election because he can convince the people through whatever means. Such a candidate may win the delegate election, but he will be a weak presidential candidate who cannot be sold to Nigerians across the country.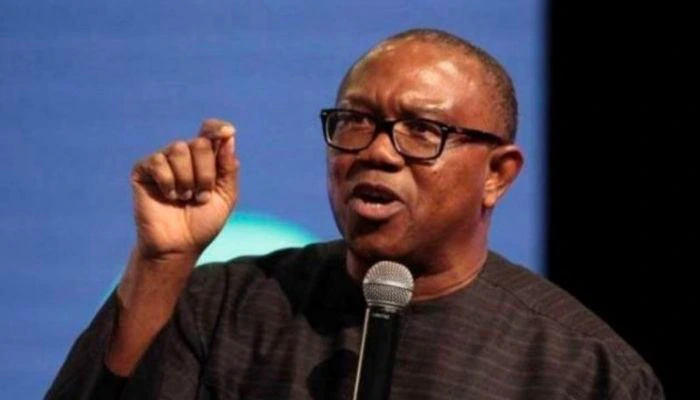 Olisa added, "There are also weak aspirants who do not have the capacity to win the delegate election. The delegate election is not about money as much as it is about people, contacts, and comradeship.
We have people who are weak aspirants but good presidential candidates, and Peter Obi is one of them. He will be a good candidate, but we need to help him. This is why I would have preferred a national consensus.
Peter Obi is the former governor of Anambra State and a PDP presidential aspirant.
Click here to watch the interview. (5:30 minute and 20:00 minute)
Don't you think this post will be helpful to somebody else? Please share it to others via the social media button below Thanks for reading. Do well to drop your question in the comment box, we will be glad to hear from you.