After 45 years of marriage, Nigerian renowned musician and songwriter Charles Chukwuemeka Oputa, better known by his stage name "Charly Boy," sent a tweet in which he considered divorcing his wife. This prompted a flurry of replies and comments on his verified Twitter profile.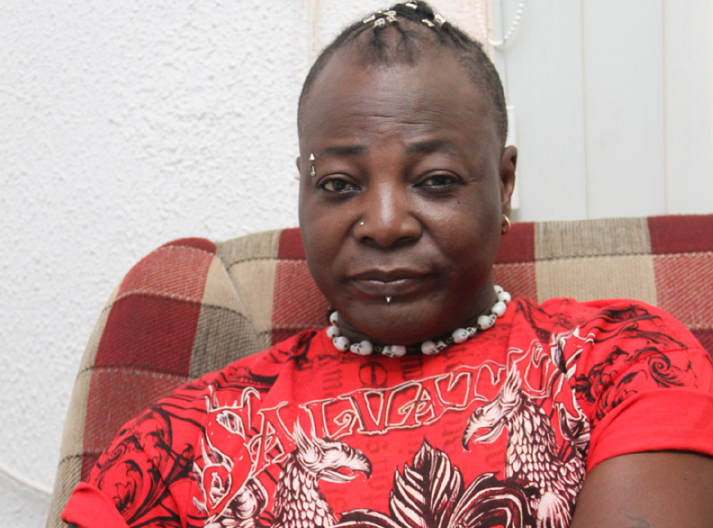 The musician tweeted in Pidgin English that "he is tired of his marriage and is pondering going back to bachelorhood." He admitted that after 45 years of marriage, he still finds some aspects of it difficult.

He continued by saying that his marriage had grown increasingly difficult over time, Stechitegist media learned.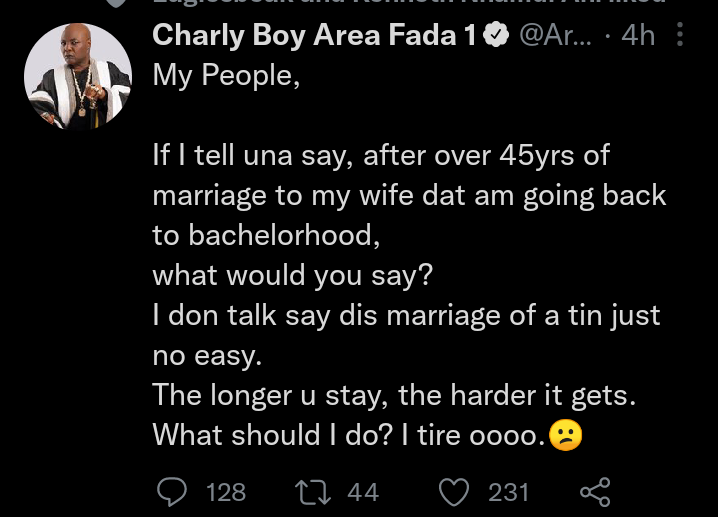 Consequently, one of his followers by the name Efosa Shedrach, advised him to travel and have some time alone, and he should ensure that the little arguments that occur in his home shouldn't lead to divorce or breakup. However, "Charly Boy" replied that no arguments are going on, rather, he is just tired of the marriage.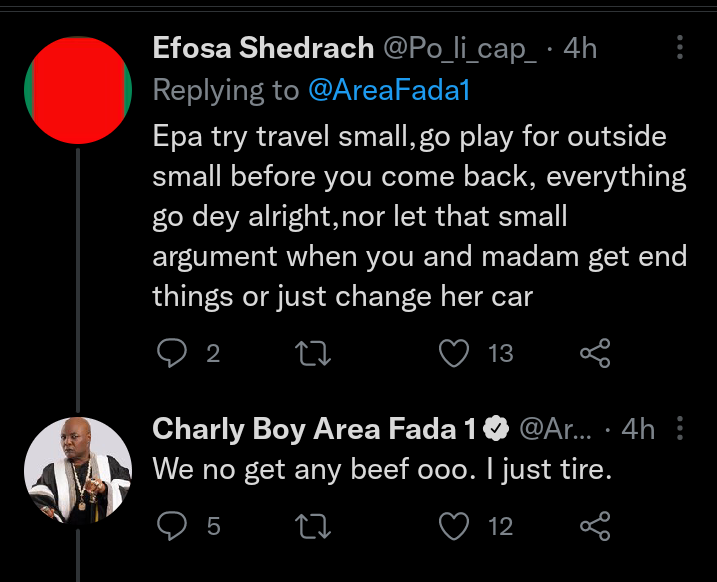 Lots of his fans and followers have also reacted to the tweet.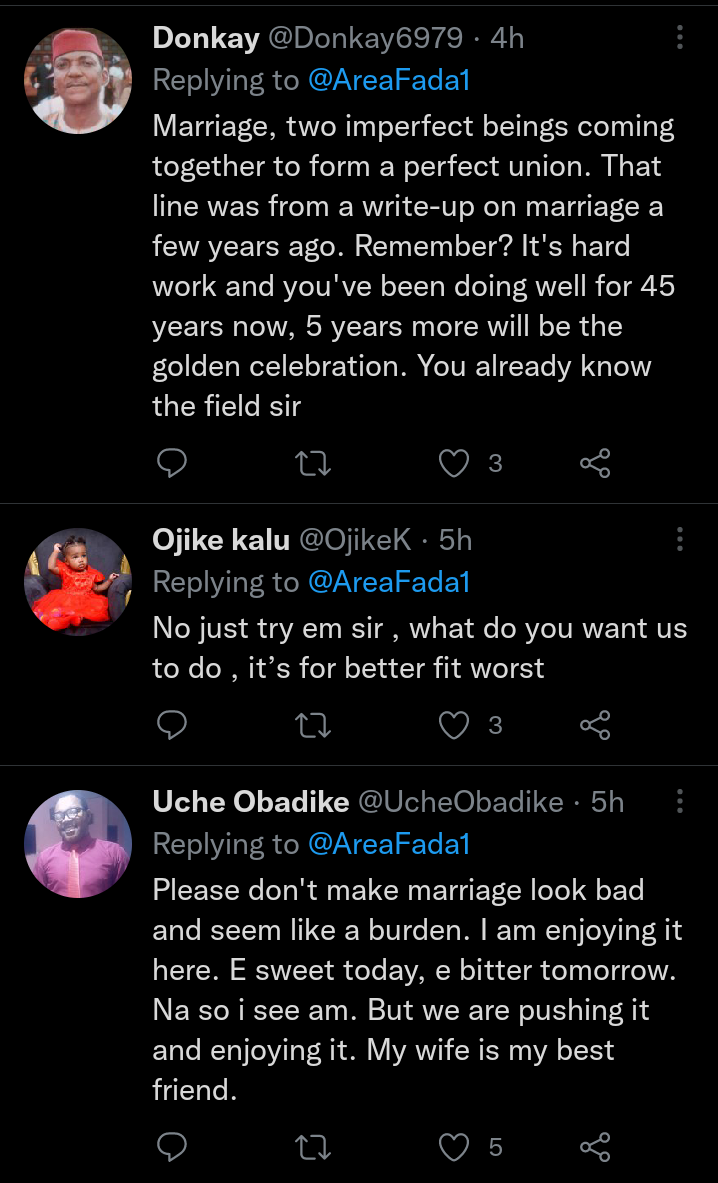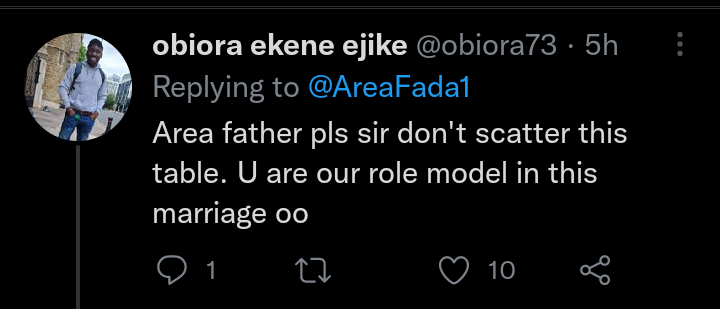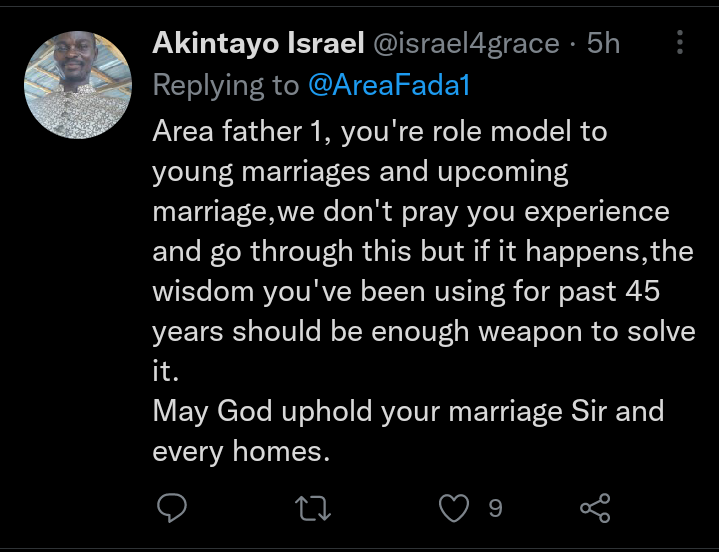 Don't you think this post will be helpful to somebody else? Please share it to others via the social media button below Thanks for reading. Do well to drop your question in the comment box, we will be glad to hear from you.