The statement Peter Obi made concerning his son has caused a lot of controversy between Peter Obi's supporters and those criticizing him for making such a statement.
While speaking, Peter Obi mentioned that his 30 year old son does not have a car and he would have to work to get one for himself.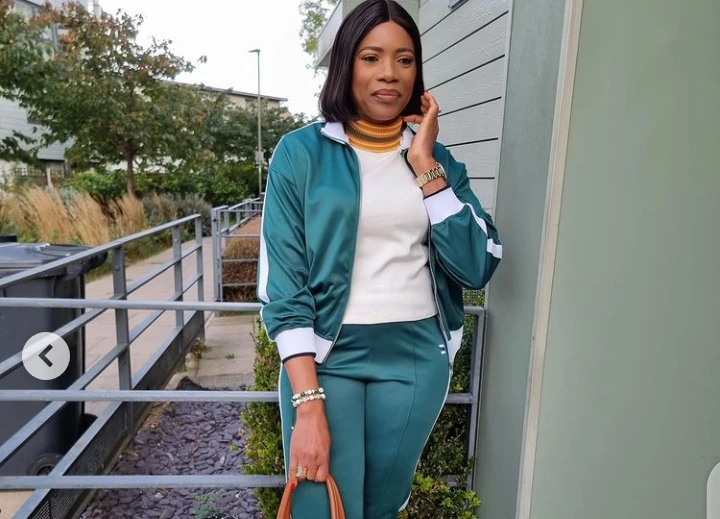 After people came across that statement they took to their social media platforms to react.
Adetutu Balogun, a Nigerian in diaspora and a vocal personality on Twitter also shared her thoughts concerning the statement Peter Obi made.
Adetutu opined that what Peter Obi should do is tell Nigerians how he intends to fix the mess in the country because nobody cares if his son has a car or not. She said in the past Goodluck Jonathan told Nigerians he had no shoes, and President Buhari told Nigerians that he would provide 3 million jobs.
Bola Tinubu said he would pay the WAEC fees of students, and now Peter Obi as saying his son has no car at the age of 30 when Nigerians can't even enjoy constant power supply and a large number are living below the poverty line. she also advised Peter Obi to stop glorifying poverty with such statement.
In the comment section, some people argued that owning a car does not mean wealth and the evidence of wealth is not acquiring liabilities but assets, while some argued that Peter Obi's son resides in the United Kingdom and he has different transportation options, so the message Peter Obi is trying to pass is that people should live within their means.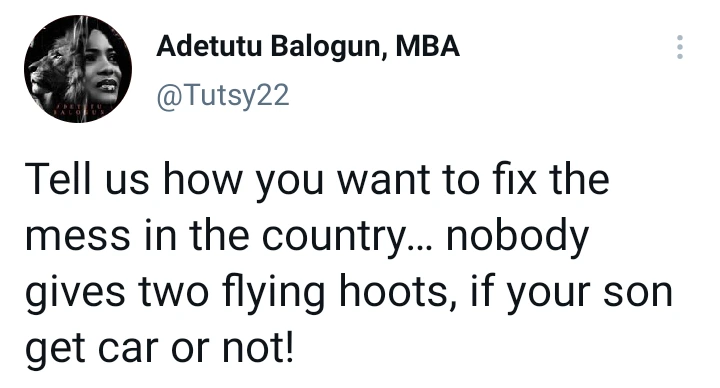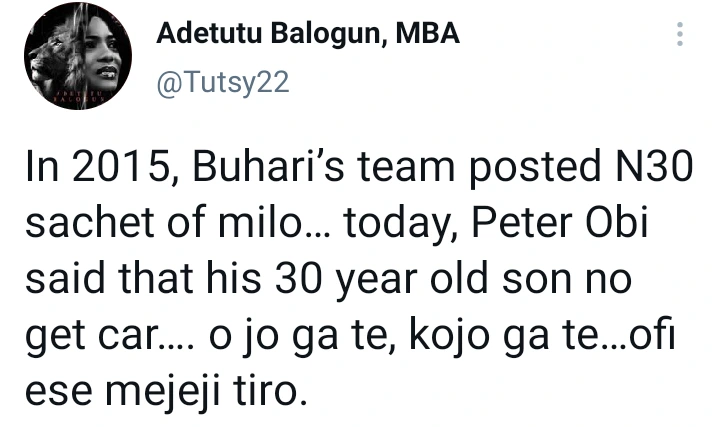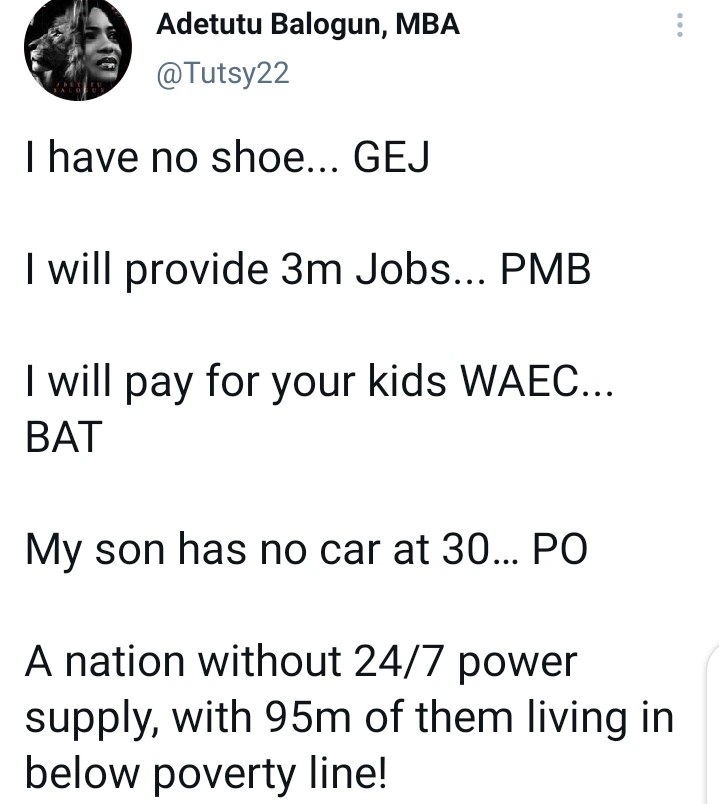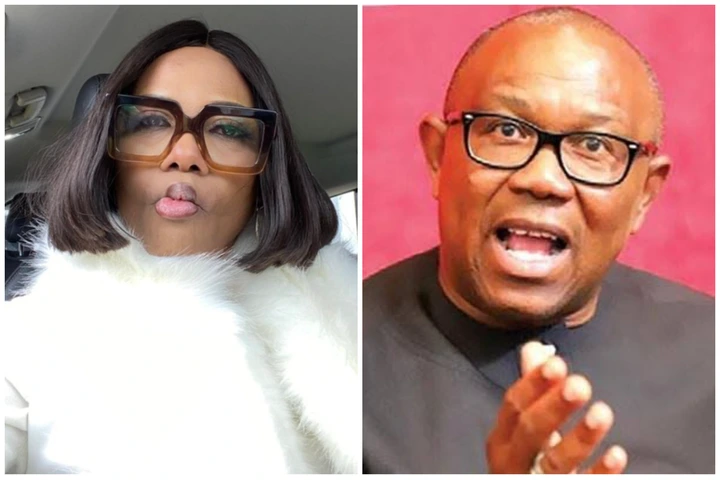 Don't you think this post will be helpful to somebody else? Please share it to others via the social media button below Thanks for reading. Do well to drop your question in the comment box, we will be glad to hear from you.