10. Nonso Diobi – Net Worth $1 Million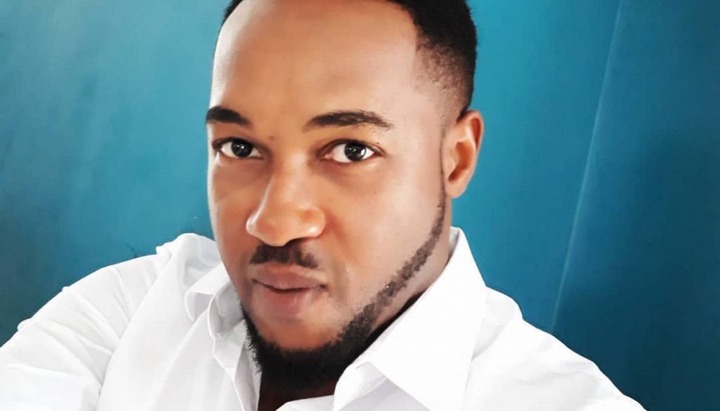 Nonso Diobi is one of the richest actors in Nigeria with many awards.
However, he has been featured in many Nigerian movies including "Border Line".
Besides, this Nigerian movie was shoot in 2001 during his Threatre Art study at the University of Nigeria, Nsukka.
In fact, that was his first appearance in the Nigerian Nollywood movie and since then he has always been rising to the top.
Moreover, he has also won an outstanding award from the movie he was featured titled "Hatred".
His breakthrough in the movie industry started when he was sterling performing in a Nollywood movie titled "Across the bridge".
It was said that this movie goes across many countries on the African continent, which helps him to sign more endorsement deals.
Today, you will be glad to know that Nonso Diobi's net worth is estimated at $1 million.
In which in Nigerian currency will be at approximately N362 million.
9. Mike Ezuruonye – Net Worth $3 Million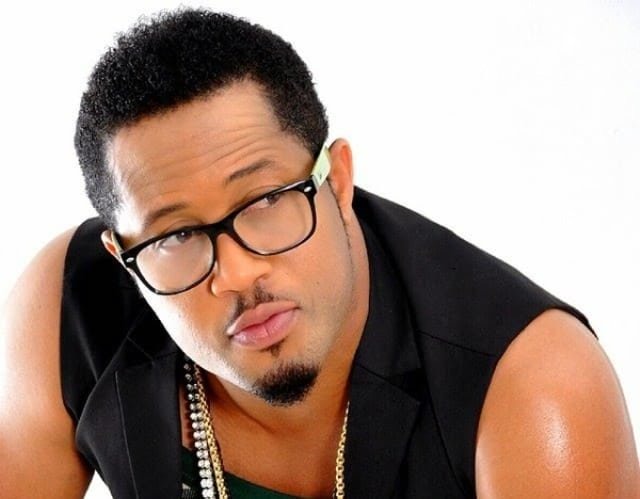 Mike Ezuruonye was born on September 20, 1982, in Lagos State. Nigeria.
However, he is not an indigene of the Lagos state but Uzoakoli in Abia State. Nigeria.
He started his primary and secondary school at the Federal Government College, Taraba but later move to complete it at Archbishop Aggey Memorial school, Lagos State Nigeria.
After his graduation from High school, he got admitted to Nnamdi Azikiwe University where he studies Accounting.
He later graduated from the Nnamdi Azikiwe University in order to become an accountant but end up been a Movie actor.
Mike Ezuruonye has also been featured in many Nollywood movies.
He has also been nominated to win two awards such as "the Best Actor in a Supporting Role" in 2008.
In 2009, He also won Best Actor in a "Leading Role at the Africa Movie Academy Awards".
Another award nomination for Mike Ezuruonye is "the Best Actor in Africa Magic Viewer's Choice Awards".
However, Mike Ezuruonye's net worth is estimated at $3 million.
8. Osita Iheme – Net Worth $3 Million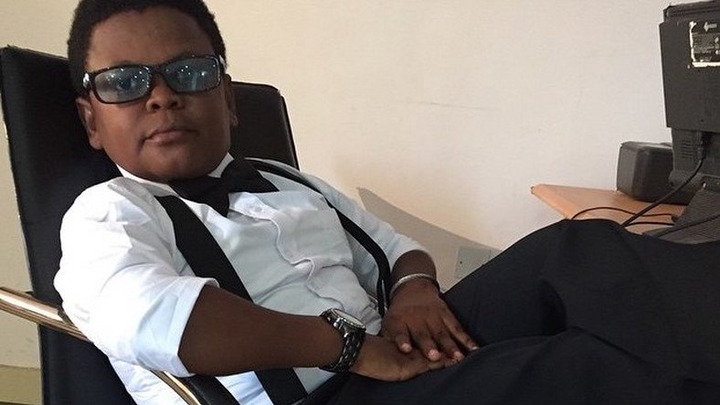 Osita Iheme is one of the funniest Nigerian actors who is popularly known as "PawPaw".
He plays the role of "PawPaw" in the Nollywood movie titled "Aki Na Ukwa" with other major actors such as Chinedu Ikedieze.
However, Osita Iheme (Paw-Paw) is best known for his remarkable role in acting and is been regarded as one of the best actors.
Besides, he is the owner of an inspirational and motivational organization called Inspired Movement Africa.
The organization aims at inspiring, motivating and advancing the mindset of many Nigerians youth.
In less than a year, he has taken place to become one of the most sought-after actors in Nollywood.
In 2007, Osita received the Lifetime Accomplishment Award at the African Movie Academy Awards.
He is considered to be among Nigeria's most renowned actors.
In 2011, he was recognized as a Member of the Order of the Federal Republic (MFR).
Osita Iheme's net worth is estimated at $3 million making him one of the richest actors in Nigeria.
7. Chinedu Ikedieze – Net Worth $3.5 Million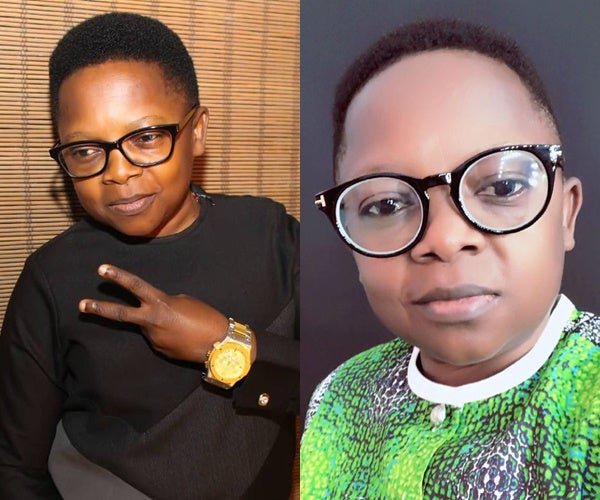 Chinedu Ikedieze, widely referred to as "Aki" is best recognized for playing a role with Osita Iheme.
This much closeness in acting started after the succeded in the movie titled "Aki Na Ukwa".
However, He won the Lifetime Achievement Award alongside his acting mate Osita Iheme.
currently, Chinedu Ikedieze is estimated to worth $3.5 million which is a little higher than Osita Iheme.
6. Nkem Owoh – Net Worth $4 Million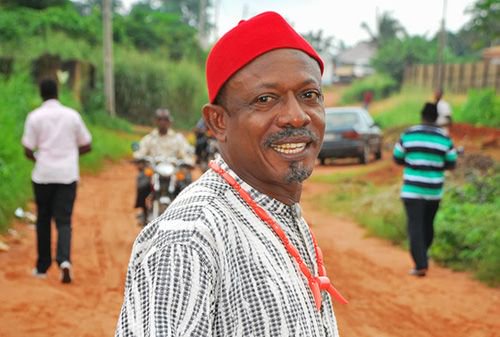 Nkem Owoh is one of the richest actors in the Nigerian movie industry.
However, Nkem Owoh is a graduate of Electrical Engineering from the University of Ilorin.
He is additionally known for executing the song "I Go Chop Your Dollar" concerning advance fee fraud.
The tune was featured in the movie "The Master" in which Owoh plays a fraudster.
However, the Economic and Financial Crimes Commission (EFCC) and also the Nigerian Broadcasting Commission prohibited the music.
In 2007, He was jailed in Amsterdam, the Netherlands as the outcome of a seven-month investigation by the Dutch police dubbed "Operation Apollo".
Besides, the arrest took place while he was performing a music show when the cops invaded the occasion.
However, he was arrested alongside 111 individuals on the uncertainty of lottery game fraudulence and migration infractions.
Moreover, he later bails free.
In 2008, he won "the African Movie Academy Award for Best Actor in a Leading Role"
Recall back in 2003, he plays the main character in the Nigerian movie called "Osuofia in London".
Moreover, Nkem Owoh was abducted for a ransom in 2009 in which the kidnappers required an N15 million ransom fee to release him.
He was released after his member of the family supposedly paid a ransom cost of N1.4 million.
Currently, Nkem Owoh is among the richest actors in Nigeria with an estimated net worth of $4 million.
5. John Okafor – Net Worth $4.2 Million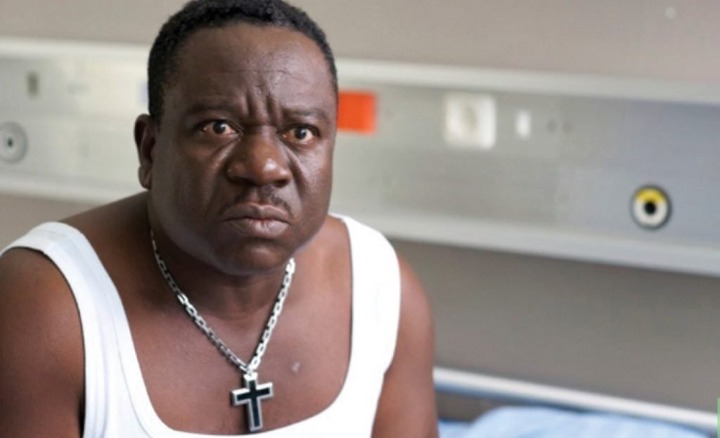 John Okafor is one of the richest Nigerian actor popularly known as Mr. Ibu.
He was born on October 17, 1961 at Nkaun West in Enugu State. Nigeria.
He is taken into consideration to be one of Nigeria's majority of gifted comic personalities.
Okafor's amusing performing is frequently defined by stupidity, humorous imbecility and also sharp interference from reality.
He has acted in over 200 Nollywood movies including Police Recruit in 2003, Mr.Ibu in 2004, Mr.Ibu in London in 2004, 9 Wives in 2005, Ibu in Prison in 2006 as well as Keziah in 2007.
Currently, John Okafor's net worth is estimated at $4.2 million dollars with a major endorsement deal with Globacom.
4. Ramsey Noah – Net Worth $4.5 Million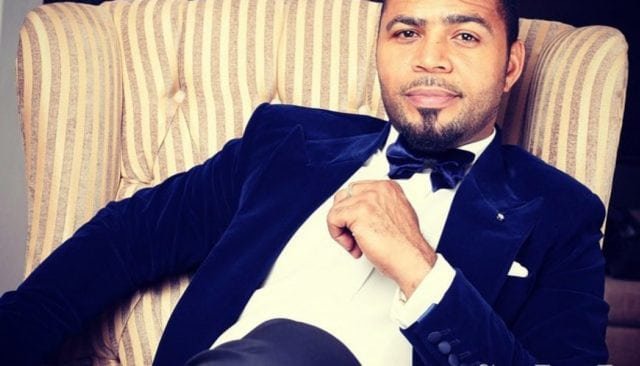 Ramsey Noah was on December 19, 1970, at Edo State. Nigeria.
His father is an Israeli citizen while his mother is an indigene of Owo, Ondo State. Nigeria
He matured in Surulere, Lagos, where he went to Atara Primary College as well as Community Grammar School.
He got a diploma in mass communications at the University of Lagos, after which he pursued an occupation in acting.
Noah's acting job began when he starred in the Nigerian TV daytime drama opera Fortunes.
He has ever since appeared in numerous films starring as the lead character.
Ramsey Noah has actually been called "Lover-Boy" for his many duties in enchanting movies.
In 2010, Noah won the African Movie Academy Awards for a Leading Role.
The award accomplished his Duty for his efficiency in the very Best Picture award-winning movie titled "The Figurine".
Ramsey Noah's net worth is estimated at $4.5 million that makes him one of the richest actors in Nigeria.
3. Jim Iyke – Net Worth $5 Million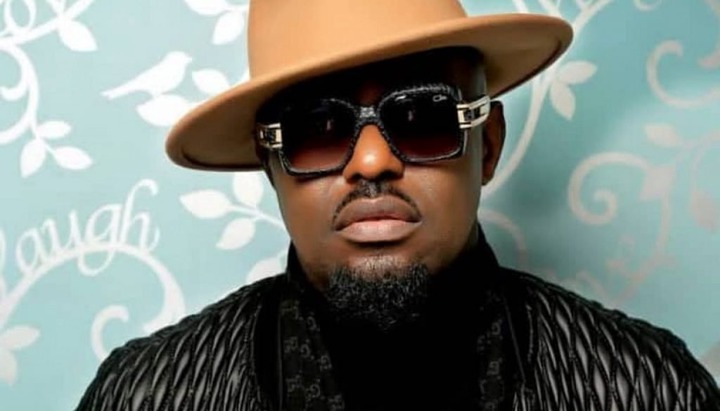 Jim Iyke was born as James Ikechukwu Asomugha on September 25, 1976.
However, Jim Iyke is one of the most extravagant Nigerian entertainers in the Nollywood industry.
He is one of the stars of the film Last Flight to Abuja close by Omotola Jalade Ekeinde and Hakeem Kae-Kazim.
Jim Iyke started his acting in 2001 and he's one of the most generously compensated entertainers in Nollywood having shown up in more than 150 movies.
In 2007, he founded a movie production company called "Untamed Productions".
Later, Jim Iyke started his very own record label called "Untamed Records".
He created a first collection, titled "Who Am I?" including a portion of Nigeria's top artists, for example, 2Baba ("2Face Idibia), and Sound Sultan.
Currently, Jim Iyke's net worth is estimated at $5 million.
2. Richard Mofe-Damijo – Net Worth $7 Million
Richard Mofe-Damijo is prominently known as RMD was born on July 6, 1961.
However, he is one of the richest actors in Nigeria and a previous Commissioner for Culture and Tourism in Delta State.
Currently, his net worth is estimated at $7 million.
RMD began his acting profession subsequent to moving on from the college.
He also played a role in a TV drama in the late '80s called Ripples.
Prior to that point, he was a reporter to Concord Newspapers and Metro Magazine.
Moreover, he started writing and producing a popular Nigerian Movie which is well known to date.
Richard Mofe-Damijo won the award for Best Actor in a Leading Role in 2015 during the maiden edition of the African Movie Academy Awards.
1. Desmond Elliot – Net Worth $10 Million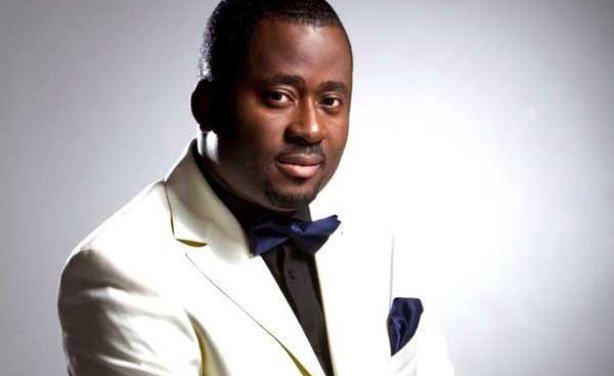 Desmond Oluwashola Elliot is the richest actor in Nigeria.
Besides, he is a top Nigerian on-screen character, executive director, and government official.
He has been featured in more than 200 movies and various network shows and dramas.
Desmond Elliot won the best supporting on-screen character in a show at the second Africa Magic Viewers' Choice Awards and was named for a best-supporting entertainer at the tenth Africa Movie Academy Awards.
He was chosen as an official of the Lagos State House of Assembly, Surulere Constituency, on 11 April 2015 during the Nigerian General Elections.
Currently, Desmond Elliot's net worth is evaluated to be at $10 million which ranked him as the richest actor in Nigeria.
Don't you think this post will be helpful to somebody else? Please share it to others via the social media button below Thanks for reading. Do well to drop your question in the comment box, we will be glad to hear from you.