Nigeria is Africa's most populous country. It is also a country of stunning diversity, with over 250 different ethnic groups.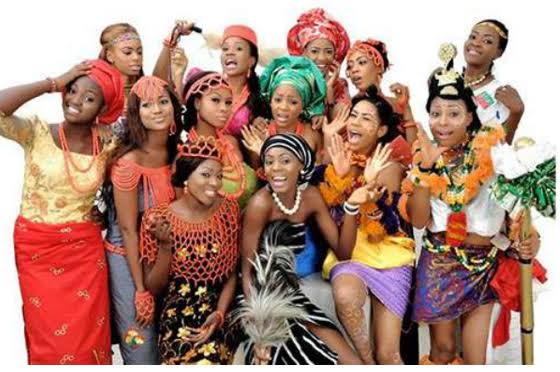 In this article we'll be looking at 5 Largest Ethnic Groups In Nigeria, according to Worldatlas.
1. Hausa
The Hausa people are concentrated mainly in northwestern Nigeria.
The Hausa are the Largest ethnic group in Nigeria. Hausa make up approximately 25% of the Nigerian population.
They are a people of diverse cultural practices with similar homogeneous beliefs and customs exclusively found among their people.
Hausa are well known for their craftsmanship. There are leather tanners and leather-workers, weavers, carvers and sculptors, ironworkers and blacksmiths, silver workers, potters, dyers, tailors, and embroiderers.
2. Yoruba
The Yoruba are the second-largest ethnic group in Nigeria. This wonderful ethnic group make up approximately 21% of the Nigerian Populace.
The bulk of the Yoruba currently live in southwest Nigeria.
Yoruba communities traditionally live in agricultural compounds, and many practice their native religion featuring a vast pantheon of deities. The Yoruba are also famed for their music.
3. Igbo
The Igbo are also one of the largest ethnic groups in Nigeria. Igbo people of Nigeria make up approximately 18% of the population.
The Igbo people are natively found in Abia, Anambra, Ebonyi, Enugu, Imo, Delta, and Rivers State.
Igbos can either be characterized as Christians or Traditionalists.
Igbos are well known for their variety of soups, made from locally grown vegetables, fruits and seeds. The most popular Igbo soups are oha, nsala, akwu, okazi and ofe owerri.
4. Ijaw
The Izon people, otherwise known as the Ijaw people, are an ethnic group majorly found in the Niger Delta in Nigeria.
The Ijaws are also among the largest tribes in Nigeria.They constitute around 10% of the country's population.
They can be found in Ondo, Akwa Ibom and in Edo State.
The main occupation common among the Ijaw has traditionally been fishing and farming.
5. Kanuri
The Kanuri are the dominant ethnic group of Borno Province in northeastern Nigeria.
With a population estimated to be around 4% of Nigeria (approximately 4,000,000), they also form part of the biggest ethnic groups in country.
They have the major occupation of fishing, farming, engaging in salt processing and trade, traditionally.
Don't you think this post will be helpful to somebody else? Please share it to others via the social media button below Thanks for reading. Do well to drop your question in the comment box, we will be glad to hear from you.