Two secondary school students were captured on video engaging in seductive dance moves.
In the video shared online, the girl, dressed in her uniform, is seen twerking against her male colleague, who is also in school uniform.
As she twerks, the boy grinds his crotch against her backside.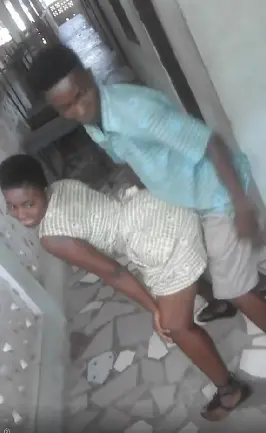 At some point, the boy bends his face to her bum as she grinds her bum against his mouth for some seconds.
The video was shared online with the caption, "our future leader" and has sparked outrage.
See below.
Don't you think this post will be helpful to somebody else? Please share it to others via the social media button below Thanks for reading. Do well to drop your question in the comment box, we will be glad to hear from you.