There are so many things that a lot of people frown at especially on social media. It is always better to steer clear the social media whenever you want to do anything stupid or inconsiderate.
Recently, a video went viral on social media of a lady dancing inside a palm oil production pit. The location is unknown but a lot of social media persons reacted to the video.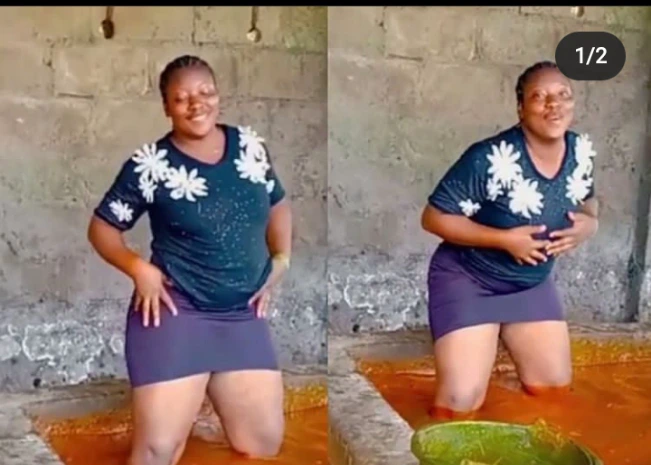 See the link to the video here
See some comments below:
"Some people still use the palm oil cook egusi yesterday" – Brodashaggi
"How is it cringe worthy? That's her job. How do you think palm oil is manufactured?" – Its Katchy
"The same palm oil that we use to cook. I noticed I am getting bigger. This is the nonsense I've been eating…" – Daisy the Blondie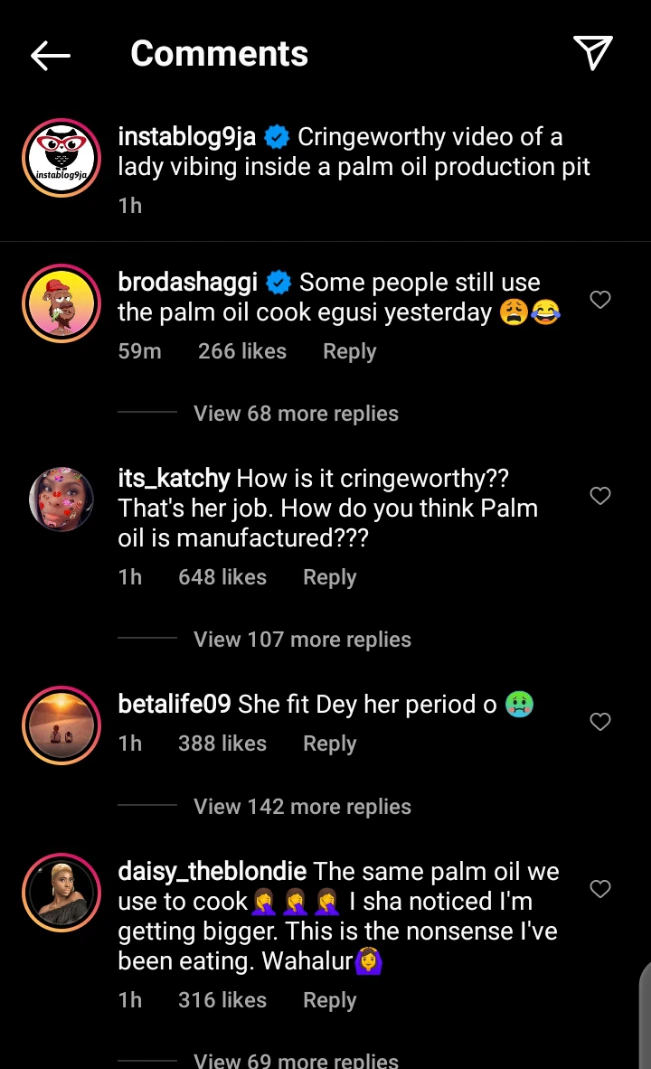 What do you think about this? Do you think it was wrong to dance inside palm oil that would be consumed?
Don't you think this post will be helpful to somebody else? Please share it to others via the social media button below Thanks for reading. Do well to drop your question in the comment box, we will be glad to hear from you.