Recently, Nigerian socialite and businessman, Cubana Chief Priest went viral on social media after He posted a video of his "smart" toilet which uses electricity and a remote control to operate.
As expected, a lot of Nigerians were quick to share their honest opinions on the video. Some wondered, how a smart toilet could function properly in a third world country like Nigeria, where electricity is not very stable.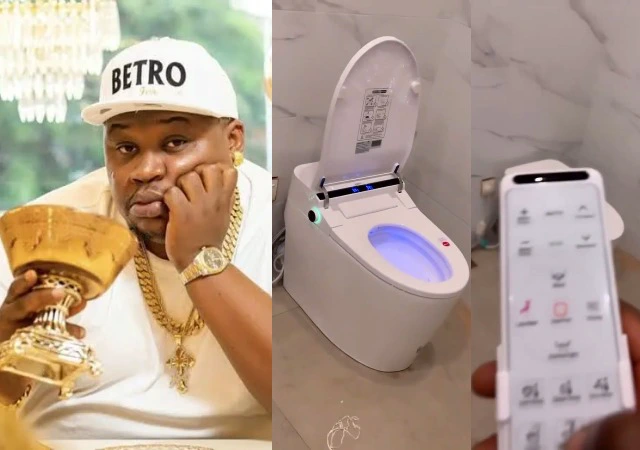 (Image credit: Instagram)
However, admist the hundreds of funny reactions from Nigerians, some people genuinely wondered what makes a smart toilet better than the traditional water closet (WC) system, which a lot of Nigerian homes are used to.
What is a smart toilet?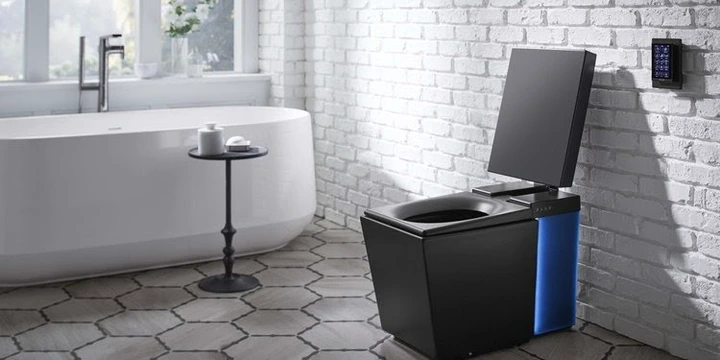 (Image credit: Google)
Simply put, a smart (or intelligent) toilet is a technologically advanced receptacle into which a person can urinate or defecate. Compared to the semi-water closet and the water-closet systems that are widely popular in Nigerian homes, smart toilets are relatively very expensive to own and maintain.
Although the concept of a smart toilet has been around since the 1980s, it is yet to receive wide adoption in a lot of countries.
Advantages of smart toilet
1. They are environmentally friendly
Unlike traditional water closet (WC) systems, smart toilets are smart enough to know the exact amount of water required to properly get rid of waste. A smart toilet can really come in handy for someone who wants to save some money on his or her water bill.
2. They are much easier to maintain and can even monitor your health!
It is a widely accepted scientific fact that your urine or stool says a lot about your overall health. Modern smart toilets can help the user analyse their stool and urine.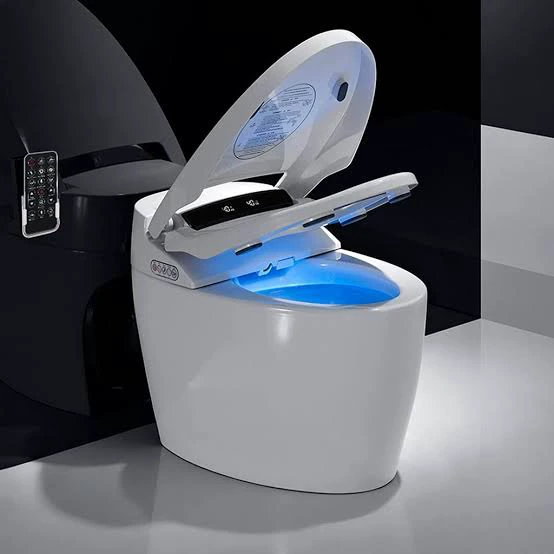 For instance, diabetic people would benefit from a smart toilet that can analyze their urine and inform them of their sugar levels. Nowadays, smart toilets can check for things like, blood in your stool and the consistency of the stool. Smart toilets are also capable of cleaning their bowels and they're also capable of getting rid of odour-causing bacteria.
Disadvantages of a smart toilet in a country like Nigeria
1. They are expensive
The average smart toilet starts at around $3,000 (1.2 Million Naira) while the average water closet starts at 45,000 Naira or even less. Despite the many advantages over the traditional toilet system, a lot of households especially in third world countries, cannot afford to pay 1.2 Million Naira for a toilet.
2. They mostly require electricity to function properly
Stable electricity is a privilege that very few people enjoy and since a massive chunk of the Nigerian population do not have access to stable electricity, they cannot afford to have a smart toilet in their home, regardless of the advantages
Don't you think this post will be helpful to somebody else? Please share it to others via the social media button below Thanks for reading. Do well to drop your question in the comment box, we will be glad to hear from you.