Super Eagles coach Austin Eguavoen is among the African managers that have made headlines in the African Cup of Nations tournament. The trainer has succeeded in upgrading the mindset of his players as recent results show that a new mentality has been bestowed on the team.
However, recent reports have it that the Nigerian coach will no longer be allowing visitors to see the players at halftime, as it happened in previous matches. According to Daily Post Nigeria, even the NFF's president Amaju Pinnick has also been banned from visiting the player's dressing room at halftime by Eguavoen.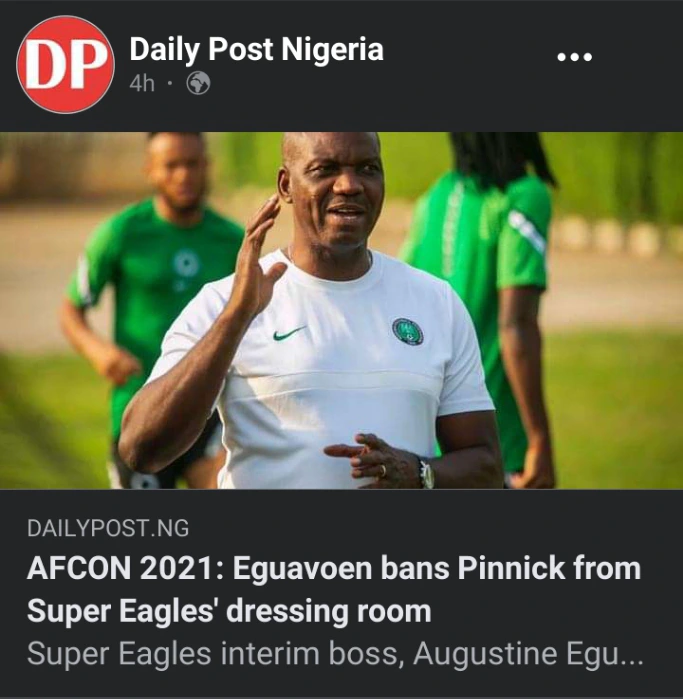 Image credit: Facebook
The development has left many fans puzzled, but considering some reasons, we can see why Eguavoen is right to ban the NFF president from Nigeria's dressing room.
1. Visits reduces the coach's time to talk to players
Image credit: google
Half-time breaks are just little periods that coaches use to talk to their players and iron out mistakes. This is also when a manager re-strategizes his tactics and also cross-checks his player's fitness level.
So, if other individuals are allowed into the dressing room, they might simply end up shortening Eguavoen's working time, and that is why we can say he is right to ban the NFF's president and other people from seeing the players at halftime.
2. Halftime visits are a distraction to the squad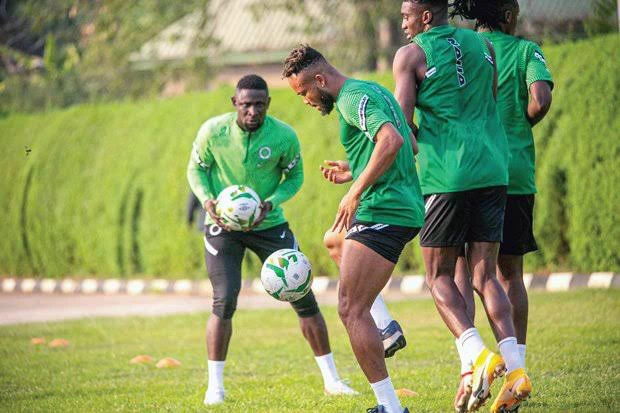 Image credit: google
It is important not to distract players with visits during halftime breaks as these are also periods that players use to rejuvenate themselves in order to face the rest of a match's period. In some cases, the team is sometimes needing a goal, like against Guinea-Bissau.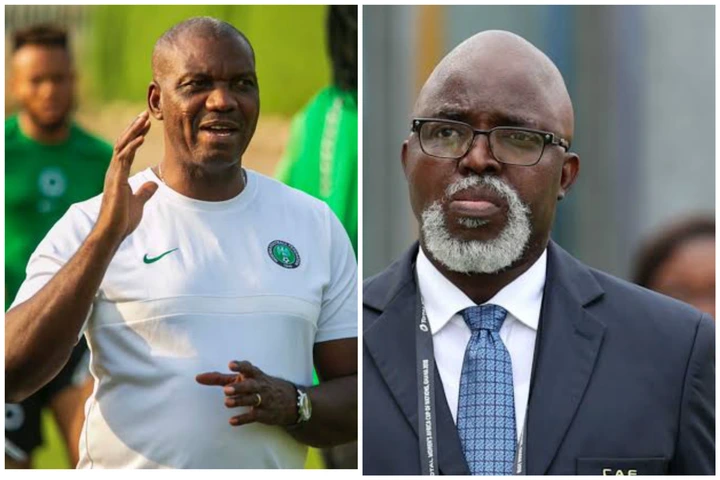 Image credit: google
So, we can also see that the Super Eagles' boss is right with his decision as halftime visits can only distract the players and make them lose focus a bit. The match against Tunisia is also very crucial, and such visits will also not be needed.
Don't you think this post will be helpful to somebody else? Please share it to others via the social media button below Thanks for reading. Do well to drop your question in the comment box, we will be glad to hear from you.